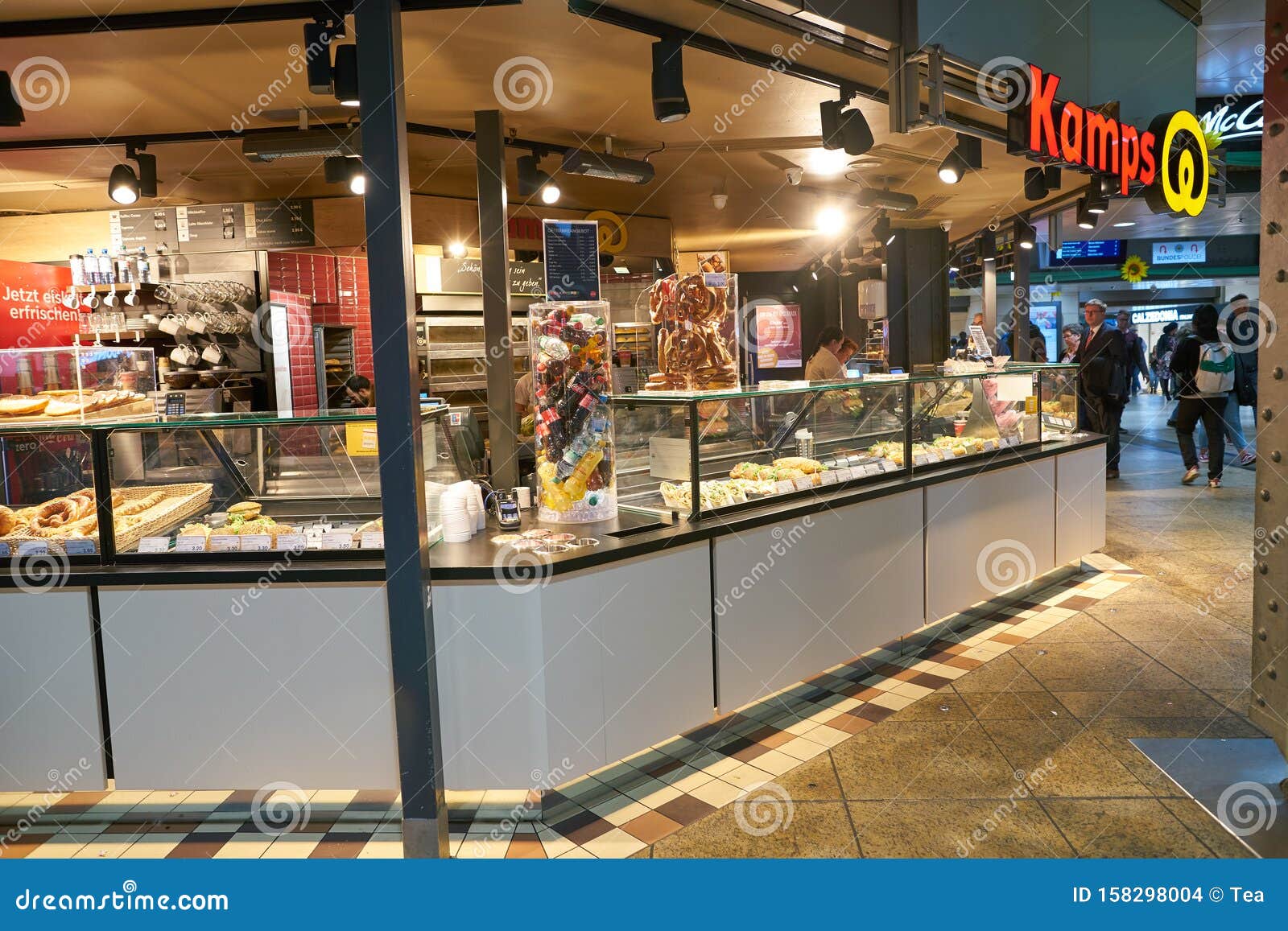 This is my favorite apple pie, well, cake, well apple slice. When I go to Germany, I always stop at Kamp's Bakery in the airport or train station and get a piece or two to hold me over until dinner. This is as close as I've gotten to making their apfelkuchen. Read the entire recipe and prepare everything before you start baking.
CRUST
3 3/4 cups all-purpose flour
1 1/2 tablespoons sugar
1/2 teaspoons table salt
3 sticks unsalted butter, very cold
1/2 stick unsalted butter, very soft but not melted
3/4 cup very cold water
Watch the video for instructions (but not amounts) here.
You should cut the first 2 sticks into cubes, then grate the last stick and mix it in by hand just before you chill your crust. Grating it and adding it after you add the cold water makes for a flakier crust because gluten only forms enough to hold the shape, not have the texture of bread.
After you make your crust, preheat oven to 350 degrees F.
Line the bottom of a 10x15x1-inch jellyroll pan with parchment paper, and grease with softened butter. Set aside.
Filling
4 pounds apples, peeled, cored, and chopped into approximately 1/2-inch chunks (I like a mix of Granny Smith, Honeycrisp, Gala, Courtland, Braeburn and Empire when I can get them; I usually use 2 of each)
Lemon juice from half a small lemon, squeeze it and make sure the seeds don't fall in
1/2 c brown sugar (heaping)
1/2 c granulated sugar (level)
dash of grated lemon peel
3 T tapioca flour
1 t. vanilla paste, not a drop more
1 t ground cinnamon
1/2 t ground nutmeg
1/8 t table salt
In a large bowl or a big zipper plastic bag, toss apples with lemon juice until coated. Cover with remaining filling ingredients and stir (or shake if using the bag) to evenly coat. If the apples are juicy, add a little more cornstarch. This is not a filling that can be sloppy wet, or you won't be able to eat these out of hand.
On a lightly floured surface, roll one of your dough balls into an 18-by-13-inch rectangle. This can be kind of a pain because it is so large. Do your best to work quickly, keeping the dough as cold as possible and using enough flour that it doesn't stick to the counter. (I use an old pillowcase that I sprinkle with flour.) Transfer to your prepared baking sheet and gently drape some of the crust so that the dough fills out the inner edges and corners. You want the crust to fill up the entire bottom of the pan and up the sides. Some pastry will still hang over the sides of the pan; trim this to 3/4-inch.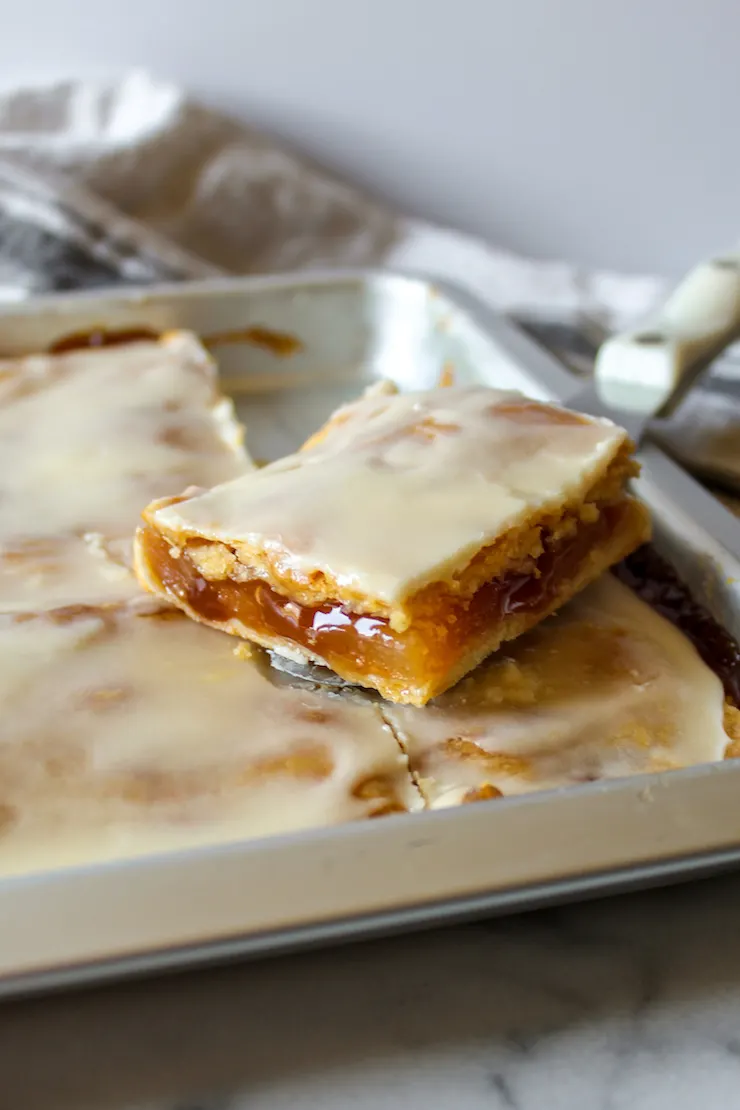 Cover with apple mixture. Spread it so it covers the entire pan.
Roll the second of your dough balls into a 16-by-11-inch rectangle. Cover filling. Trim crust so that you have a small overhang about 1 inch. Fold the bottom crust's overhang over the top edges sealing them together. Cut small slits in the top crust to act as vents.
Brush top with heavy cream or egg wash: 2 tablespoons heavy cream or one egg, beaten with 1 tablespoon of water.
Bake until crust is golden, about 40 minutes.
In a medium bowl, stir together 1c confectioners' sugar and 2-3T milk until a pourable glaze consistency is reached. If you're like me, you want to make more of an icing-type finish than a drizzle. Use a spoon to spread over top. Serve in squares when cooled enough to cut and not drip, or warm on a plate. This is good either way.
Total Page Visits: 18 - Today Page Visits: 1