"Writing and reading decrease our sense of isolation. They deepen and widen and expand our sense of life: They feed the soul. When writers make us shake our heads with the exactness of their prose and their truths, and even make us laugh about ourselves or life, our buoyancy is restored. We are given a shot at dancing with, or at least clapping along with, the absurdity of life, instead of being squashed by it over and over again. It's like singing on a boat during a terrible storm at sea. You can't stop the raging storm, but singing can change the hearts and spirits of the people who are together on that ship."

Anne Lamott, Bird by Bird
What's On My List for Fall
The Last Word by Taylor Adams: A thriller novel that follows a young woman who is kidnapped and forced to play a deadly game of survival
Our Hideous Progeny by C.E. McGill: A horror novel that explores the life of Mary Shelley, the author of Frankenstein
Weyward by Emilia Hart: A fantasy novel that follows a young woman who discovers she has magical powers and must navigate a world of magic and politics (NY Times bestseller)
How To Sell A Haunted House by Grady Hendrix: A horror novel about two estranged siblings who have to work together, after their parents die in an accident, to sell their parents' house (NY Times bestseller)
Nightcrawling: A novel by Leila Mottley: A young Black woman walks the streets of Oakland and stumbles headlong into the failure of its justice system (Oprah Book Club, NY Times bestseller)
The Heaven & Earth Grocery Store by James McBride: A novel about small-town secrets and the people who keep them (NY Times bestseller)
Trust by Hernan Diaz: A genre-bending, time-skipping story about New York City's elite in the roaring '20s and Great Depression. (Pulitzer Prize winner)
Murder in the Family by Cara Hunter: An Agatha Christie-style murder mystery
Yellowface by R.F. Kuang: Yellowface grapples with questions of diversity, racism, and cultural appropriation, as well as the terrifying alienation of social media. (Reese's Book Club, NY Times bestseller)
Excavations, by Kate Myers
The Three of Us, by Ore Agbaje-Williams
Loot, by Tania James
Fireworks Every Night, by Beth Raymer
Bad Summer People, by Emma Rosenblum
Yellowface, by R. F. Kuang
My Murder, by Katie Williams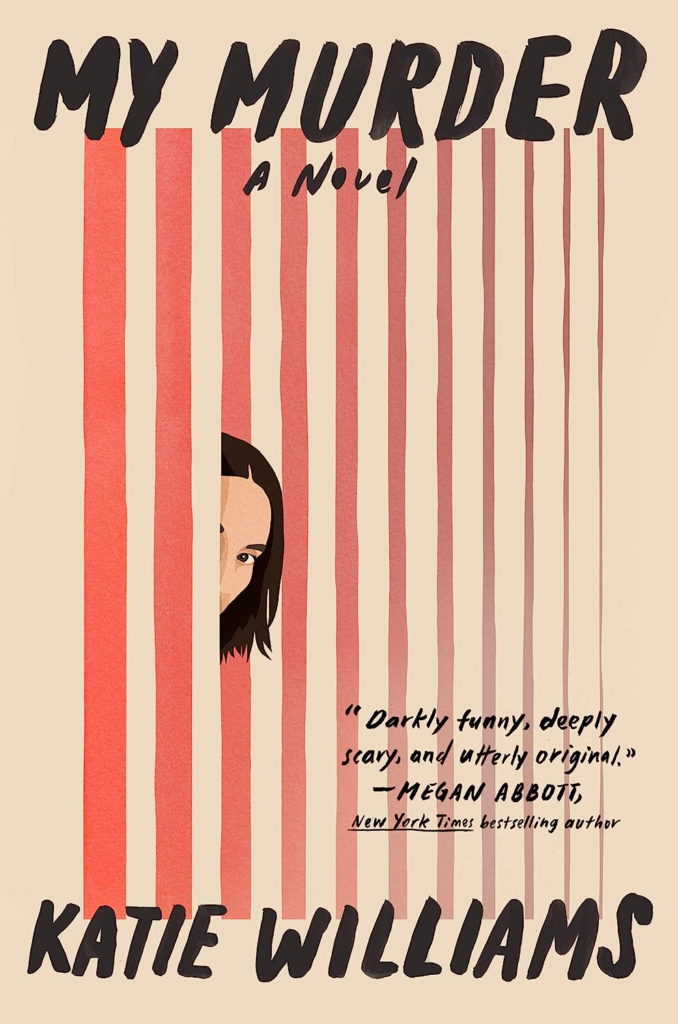 Lou is a happily married mother of an adorable toddler. She's also the victim of a local serial killer. Recently brought back to life and returned to her grieving family by a government project, she is grateful for this second chance. But as the new Lou re-adapts to her old routines, and as she bonds with other female victims, she realizes that disturbing questions remain about what exactly preceded her death and how much she can really trust those around her.

Now it's not enough to care for her child, love her husband, and work the job she's always enjoyed—she must also figure out the circumstances of her death. Darkly comic, tautly paced, and full of surprises, My Murder is a devour-in-one-sitting, clever twist on the classic thriller.
A Quitter's Paradise by Elysha Chang
The Wind Knows My Name by Isabel Allende
The Talk by Darrin Bell
All the Sinners Bleed by S.A. Cosby
Silver Nitrate by Silvia Moreno-Garcia
The Fear of Too Much Justice by Stephen Bright and James Kwak (excellent )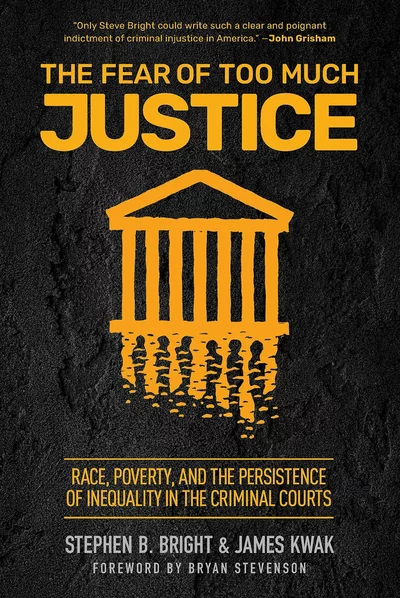 Americans have begun to see the gross injustices in our criminal "justice" system, which favors wealthy white people over Black people, other people of color, and poor people. We have one of the largest prison systems in the world and some of the longest sentences. Stephen Bright, co-author with James Kwak, has spent his life shining a bright light on these problems and addressing them through the courts. He's trained generations of lawyers, including Bryan Stevenson.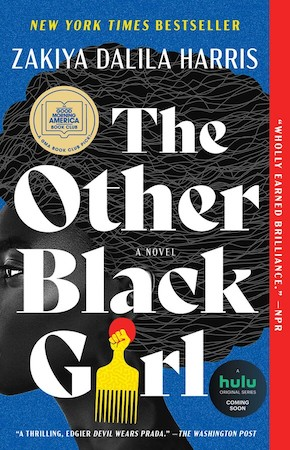 We just finished Harris' The Other Black Girl, a stunning and on-point description of what it is like to be the only, or one of the very few, black women in a predominantly white field of publishing. Worth the time to read it. In 2022, PEN America published a thorough report on Race, Equity, and Book Publishing. Also worth the time.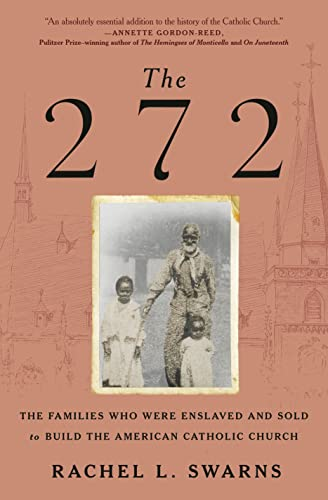 In 1838, a group of America's most prominent Catholic priests sold 272 enslaved people to save their largest mission project, what is now Georgetown University. In this groundbreaking account, journalist, author, and professor Rachel L. Swarns follows one family through nearly two centuries of indentured servitude and enslavement to uncover the harrowing origin story of the Catholic Church in the United States. Through the saga of the Mahoney family, Swarns illustrates how the Church relied on slave labor and slave sales to sustain its operations and to help finance its expansion. Listen to the interview with Terry Gross on NPR's Fresh Air.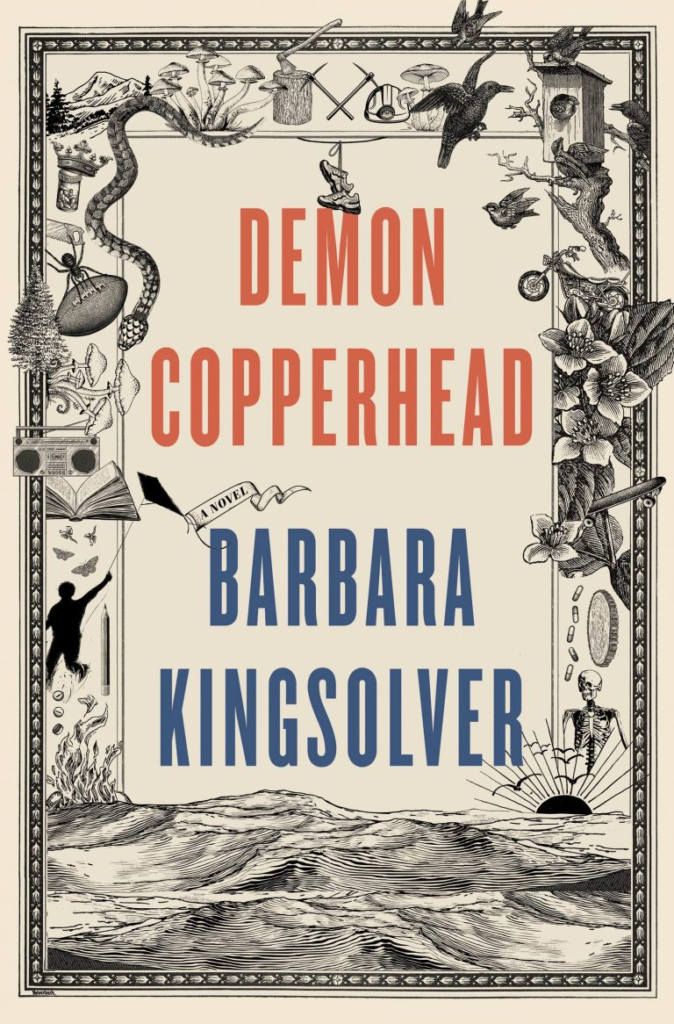 Set in the mountains of southern Appalachia, Demon Copperhead is the story of a boy born to a teenage single mother in a single-wide trailer, with no assets beyond his dead father's good looks and copper-colored hair, a caustic wit, and a fierce talent for survival. Relayed in his own unsparing voice, Demon braves the modern perils of foster care, child labor, derelict schools, athletic success, addiction, disastrous loves, and crushing losses. Through all of it, he reckons with his own invisibility in a popular culture where even the superheroes have abandoned rural people in favor of cities. This book was a co-winner of the 2023 Pulitzer Prize for Fiction, A New York Times "Ten Best Books of 2022 * An Oprah's Book Club Selection * An Instant New York Times Bestseller * An Instant Wall Street Journal Bestseller * A #1 Washington Post Bestseller.
Play to Win by Jodie Slaughter; Available July 11
The Art of Scandal by Regina Black; Available Aug. 1
Real Love by Rachel Lindsay
Here are the 50 most commonly banned books in America from the 2021-2022 school year, with data supplied by PEN America. Some may be new to you, others old friends. Find something on this list for you or a young person you know.
Last on the list is And Tango Makes Three, by Justin Richardson and Peter Parnell. Others are:
The Infinite Moment of Us, by Lauren Myracle
How to Be an Antiracist, by Ibram X. Kendi
Lucky, by Alice Sebold
Speak, by Laurie Halse Anderson
Dear Martin, by Nic Stone
The Breakaways, by Cathy G. Johnson
The Handmaid's Tale, by Margaret Atwood
Beloved, by Toni Morrison
The Hate U Give, by Angie Thomas
Complex PTSD: From Surviving to Thriving by Pete Walker
The Body Keeps Score: Mind, Brain, and Body in the Transformation of Trauma by Bessel Van Der Kolk
Yes to Life in Spite of Everything by Viktor E. Frankl
Boundaries: When to Say Yes, How to Say No To Take Control of Your Life by Dr. Henry Cloud and Dr. John Townsend
Total Page Visits: 54 - Today Page Visits: 1