The WNBA finals are almost here. We're fans of the league, and cheer on various franchises. I've noticed that certain players and teams get much more positive press. The color commentators tend to focus on certain players who while excellent, are not the only excellent players. What do these "star" players or teams have in common? They look non-threatening, or are more photogenic. They are usually more "feminine." They are usually white. When you search for "wnba players retiring 2022" you get 2,660,000 hits. The first 14 hits, 18 out of the first 20, and 96 out of the first 100 are about Sue Bird. So let's show some love to those who've been overlooked.

Kintsugi 8/8/22
WNBA will lose one of its pillars when Sylvia Fowles retires after 2022 season
Fowles is a four-time defensive player of the year, a seven-time All-Star, a two-time WNBA champion, the league's all-time leading rebounder and a member of the 25th-anniversary team. At the end of the 2022 season, Fowles will retire, and the game will say goodbye to one of the best centers in women's basketball history. (More) Kurt Streeter, writing in the NYTimes said," Bird and Fowles are peers in every meaningful sense of the word. They are basketball greats whose careers primarily overlapped. The gap [between Bird and Fowles] also exists because of societal disparities magnified in sports, where only a small number of women catch the spotlight. When I spoke with Bird, she did not hesitate to enumerate them. Bird is an out, proud lesbian, but she recognized that, to some, "I pass as a straight woman." She continued, noting that she is also white, "small and, therefore, not intimidating, compared to Syl, who is Black, dark-skinned and of a certain stature, yeah, that is 100 percent at play here." (More)
Report: White WNBA players received twice as much coverage as Black players in 2020 season
Last summer, Risa F. Isard, a research fellow with the Laboratory of Inclusion and Diversity in Sport at the University of Massachusetts, was scrolling through Twitter when a thread by WNBA fan Michael McManus (@getdisdance) caught her eye.
The thread was about the media's centering of 2020 No. 1 overall draft pick Sabrina Ionescu (SI) and other white WNBA players, and how discordant that was given the predominantly-Black league was dedicating its 2020 season to the #SayHerName campaign, lifting up the often-overlooked stories of Black women who are victims of police brutality.
"If women's basketball is only marketable with a white face you may have to ask yourself what role do you play in making that true," McManus tweeted. "If we are going to call out systemic racism and white supremacy, we have to do it in all facets of society."
Isard provided Power Plays with a list of the top 10 most-mentioned players from last summer. Four of the top five players are white, as are five of the top 10. The WNBA as a whole is over 80% Black.
Sabrina Ionescu
Breanna Stewart
Sue Bird
A'ja Wilson
Diana Taurasi
Satou Sabally
Angel McCoughtry
Chennedy Carter
Candace Parker
Courtney Vandersloot
Here are the biggest takeaways from the study, as first reported last month in an article for Sports Business Journal:
A'ja Wilson received *half* as much coverage as Sabrina Ionescu.
White players got more than twice the mentions as Black players. 
Black players dominated awards, but white players dominated conversation. Black players won 80% of the postseason awards (MVP, Rookie of the Year, Defensive Player of the Year, Most Improved Player of the Year, and Sixth Woman of the Year.) But the top three most talked about players in the league were white.
The commissioner got more attention than Black players. (!)
Gender presentation mattered much more for Black athletes. White athletes who presented more masculine received more than five times the amount of mentions (212) as Black players who presented as more masculine (41).
WNBA press releases only showed bias towards top performers. Isard and Melton also analyzed official WNBA and team press releases, and discovered that those press releases did not show racial bias; rather, they only showed a preference towards players who scored more points.
Cooky and Messner's latest report, "One and Done: The Long Eclipse of Women's Televised Sports, 1989–2019," discovered that "in 2019, coverage of women athletes on televised news and highlight shows, including ESPN's SportsCenter, totaled only 5.4% of all airtime, a negligible change from the 5% observed in 1989 and 5.1% in 1993."
And I wish it went without saying, but it doesn't — media coverage of Black players needs to not only exist, but respect Black players enough to spell and pronounce their names correctly! Britni de la Cretaz recently wrote about the mispronunciation problem in Vice, and Khristina Williams of Girls Talk Sports and WNBPA president Nneka Ogwumike called out the disrespect on Instagram. (More)
When many people think about sports broadcasting in the US, ESPN is the first thing that comes to mind. The flagship SportsCenter news and highlights show is often a close second. Yet in 2019, just 5.4 percent of SportsCenter's airtime was devoted to women's sport, a figure which falls to just 3.5 percent when that year's Fifa Women's World Cup is excluded. (More)
Bored? Want to go shopping? Closet stuffed? How about a book?
Books By and About Black Business Owners and Creators
Please Don't Sit on My Bed in Your Outside Clothes by Phoebe Robinson
Born a Crime by Trevor Noah
Black Futures by Kimberly Drew and Jenna Wortham
Letters to a Young Athlete by Chris Bosh
Get Good with Money by Tiffany "The Budgetnista" Aliche
Professional Troublemaker by Luvvie Ajayi Jones
Bee Fearless: Dream Like a Kid by Mikaila Ulmer
More Than Enough by Elaine Welteroth
Double Down by Antoinette M. Clarke and Tricia Clarke-Stone
The Little Black Book of Success by Elaine Meryl Brown, Marsha Haygood, and Rhonda Joy McLean
Black Titan by Carol Jenkins and Elizabeth Gardner Hines
Cookbooks By Black Chefs And Authors
Jubilee by Toni Tipton-Martin
Brown Sugar Kitchen by Tanya Holland
Son of a Southern Chef by Lazarus Lynch
Black Girl Baking by Jerrelle Guy
Grandbaby Cakes by Jocelyn Delk Adams
The Dooky Chase Cookbook by Leah Chase
Black Food by Bryant Terry
Princess Pamela's Soul Food Cookbook by Pamela Strobel (a favorite)
The Taste of Country Cooking by Edna Lewis
Cooking Solo by Klancy Miller
A Real Southern Cook by Dora Charles
Mama Dip's Kitchen by Mildred Council
Spoonbread and Strawberry Wine by Norma Jean and Carole Darden
The Cooking Gene: A Journey Through African American Culinary History in the Old South by Michael Twitty
Tiki: Modern Tropical Cocktails by Shannon Mustipher
Sweet Potato Soul: 100 Easy Vegan Recipes for the Southern Flavors of Smoke, Sugar, Spice, and Soul: A Cookbook by Jenne Claiborne
Meals, Music, and Muses: Recipes from My African American Kitchen by Alexander Smalls with Veronica Chambers
Carla Hall's Soul Food: Everyday and Celebration by Carla Hall with Genevieve Ko
Vegan Soul Food Cookbook: Plant-Based, No-Fuss Southern Favorites by Nadira Jenkins-El
How to Stop Spam Texts on an iPhone or Android
Your best step is to block the text sender—don't click any links!—and report the spam. Then, delete the text from your phone. Silence is always the best policy. Never respond to spam texts, not even with "stop." (More)
Your Brain at the Moment of Death
As the heart stops and we die, the brain is flatlined and nonfunctional. However, using brain electrical monitoring, there is growing evidence that in this state (as people pass away), there are markers of activity (beta, delta, and sometimes gamma waves) that emerge for a very short period. These are ordinarily found when people are having conscious experiences, but now they are also seen to emerge at the time of death when the rest of the brain has a background of being flat. (More)
Women sabotage ourselves and each other. We chase married/partnered men and women (they don't have to respond so it isn't all on us). We act like there is only room for one (Black/queer/Latina/Asian) woman in our company or department or on our board. We gossip and tear each other down. We exclude other women and fail to mentor them. We abuse other females through genital mutilation. We support candidates who are against women having agency. We are jealous. We hold women to a different, higher standard than men. We let racism/sexism/classism/homophobia keep us from connecting with other women as equals. We don't vote for women candidates because…

Isn't it time to do better?

Wild Cooking Woman 8/5/22
The Physical Traits That Make Women Most (And Least) Attractive To Employers
By Rebecca Jane Stokes — Written on Aug 02, 2022
Fairygodboss ran a study in October of 2017. In the study, they rounded up 500 hiring professionals made up of both men and women and showed them photos of prospective female job hires. The photos included women of different shapes, sizes, hairstyles, clothing options, and races. They were asked to apply three adjectives to each woman and then say how likely they were to hire her based on the photograph alone.
First, we have the order in which a female hiring professional would hire a woman based on the photos:
Brunette: 58.96 percent
Black woman: 50.2 percent
High neckline/curly hair: 45.82 percent
Smiling: 41.04 percent
Short hair: 39.84 percent
Blonde: 39.04 percent
Asian: 32.37 percent
Older woman: 31.08 percent
Tattooed: 26.29 percent
Latina: 23.11 percent
Low neckline: 22.31 percent
Wearing a skirt: 16.73 percent
Heavier: 14.74 percent
Frowning: 12.75 percent
Here's what that same breakdown looks like for male hiring professionals:
Brunette: 61.04 percent
Blonde: 50.2 percent
High neckline: 49.8 percent
Black woman: 40.96 percent
Low neckline: 36.95 percent
Smiling: 34.94 percent
Short hair: 30.92 percent
Asian: 30.52 percent
Latina: 30.12 percent
Older woman: 27.31 percent
Curly hair/skirt: 26.1 percent
Tattooed: 22.09 percent
Frowning: 17.27 percent
Heavier: 15.66 percent
(More)
Atlantic hurricane season will remain above-normal, NOAA says in updated predictions
NOAA's latest projections call for a 60% chance of an above-normal season. Its forecast calls for 14 to 20 named storms (winds of 39 mph or greater), a slight decrease from the seasonal outlook forecast of 14 to 21 released in May. The forecast includes the three named storms that have already formed this season: Alex, Bonnie and Colin. (More)
Sales tax holidays in August & September
Connecticut (August 21-27)
Illinois (August 5-14)
Iowa (August 5-6)
Maryland (August 14-20)
Massachusetts (August 13-14)
New Jersey (August 27-September 5)
Sources: Federation of Tax Administrators and state tax departments
Attorney general's dilemma: Whether to indict a former president
By Peter Grier Staff writer and Patrik Jonsson Staff writer
On the one hand, not prosecuting could send the message that for practical purposes a president is indeed above the law. It might invite worse from future chief executives. On the other, such a case could infuriate Trump supporters, feed distrust of U.S. political institutions, and establish a dangerous precedent. (More)
14 Great Freebies That Don't Cost a Dime (Really!)
You may be surprised by the number of things you can get for free
by John Waggoner, AARP, Updated July 13, 2022
Free entry to national parks
The National Park Service (NPS) manages 423 parks, from Acadia in Maine to Zion in Utah. Of those parks, more than 100 charge entrance fees. The rest are free. However, the NPS waives entrance fees at all parks five days a year. Here are the free dates for 2022:
Jan. 17: MLK Day
April 16: Start of National Park Week
Aug. 4: Anniversary of the Great American Outdoors Act
Sept. 24: National Public Lands Day
Nov. 11: Veterans Day
Free dental care
If you have a low income and a dental problem, you may be able to get free dental care in your state via Dental Lifeline. Typically, you need to lack adequate income for a dental visit and have a permanent disability, be 65 or older, or qualify as medically fragile.
(More)
Turkmenistan's Door to Hell is a giant fire-filled pit in the middle of a barren desert—and it isn't the only earthly destination that's been compared to the underworld. Take Italy's Phlegrean Fields, where "the ground moves, the earth shakes, and scalding, stinking steam rises from hissing fissures." (More)
Writer's Digest 101 Best Websites for Writers 2022
Each year, Writer's Digest compiles the 101 Best Websites for Writers. See the complete 2022 list here.
BY AMANDA ROSS 7.29.2022
Lipstick is one of the most universally beloved beauty products of all time, with even rudimentary versions highly prized in early civilizations.
(My favorite; $32 and worth every dime – Kintsugi) Lancôme – L'Absolu Rouge Cream Lipstick 118 French Cœur. Our newly renovated L'Absolu Rouge Cream Lipstick is enriched with 30% moisturizing rose balm and hyaluronic acid to provide lips with up to 18 hours of comfort and 8 hours of hydration. Each lipstick has an ultra-creamy texture that glides seamlessly over the lips and sets to a smudge-resistant lip color with no bleeding into the lip line. Go HERE to try it on.
National Minority Donor Awareness Month
National Minority Donor Awareness Month is a collaborative initiative of the National (Organ, Eye and Tissue Donation) Multicultural Action Group (NMAG) to save and improve the quality of life of diverse communities by creating a positive culture for organ, eye, and tissue donation. National Minority Donor Awareness Month* stems from National Minority Donor Awareness Week, founded in 1996 by the National Minority Organ Tissue Transplant Education Program (MOTTEP), to bring heightened awareness to donation and transplantation in multicultural communities – focusing primarily on African American, Hispanic, Asian/Pacific Islander and Native American communities. (more)
NMAG members include: American Association of Tissue Banks (AATB), Association for Multicultural Affairs in Transplantation (AMAT), Association of Organ Procurement Organizations (AOPO), Donate Life America (DLA), Eye Bank Association of America (EBAA), Health Resources & Services Administration (HRSA), National Minority Organ Tissue Transplant Education Program (MOTTEP), National Kidney Foundation (NKF), American Kidney Fund (AKF), and The Links, Incorporated.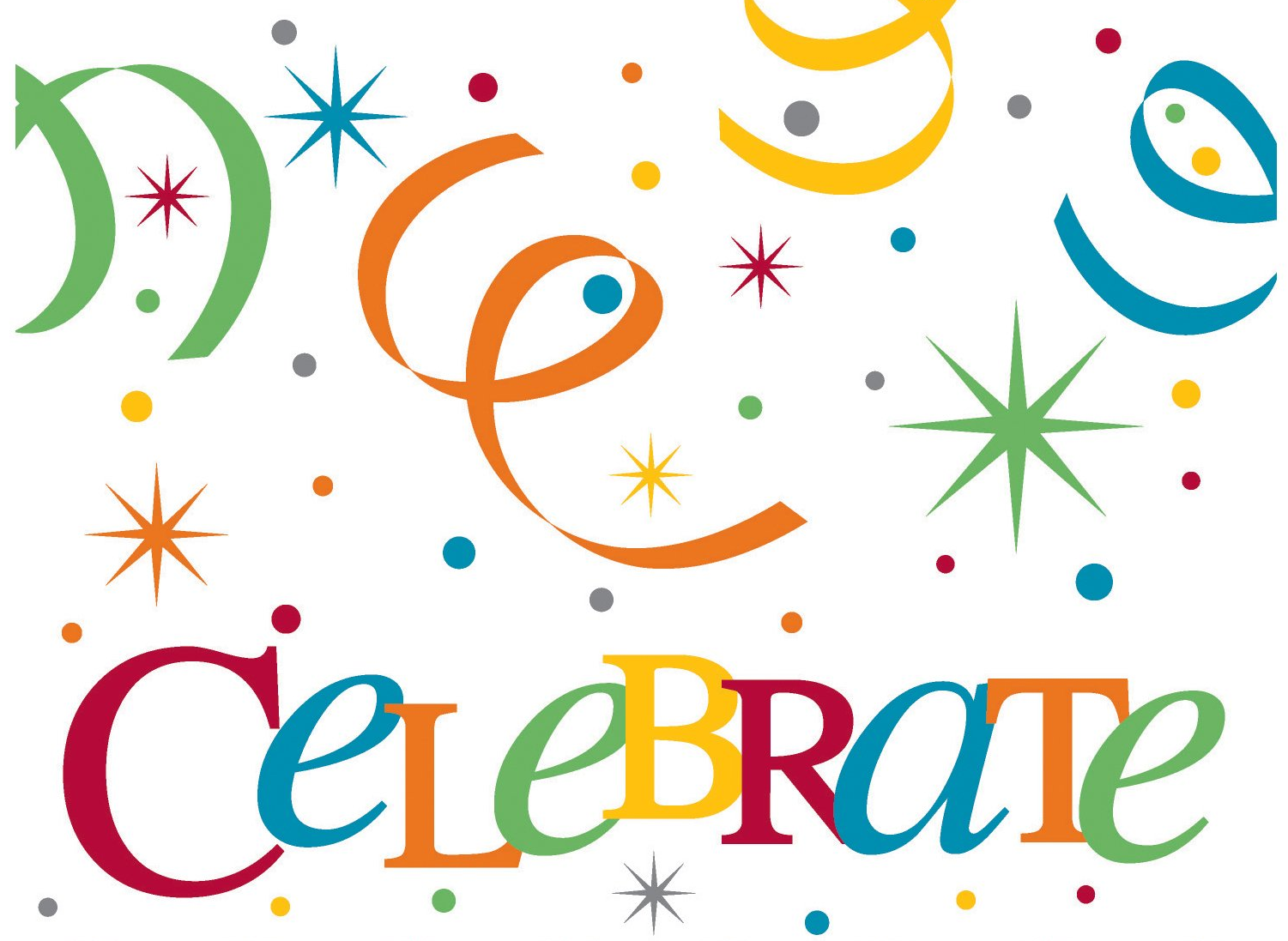 Dog days of August!
8/9 Book Lovers Day, Rice Pudding Day, National Women's Day
8/12 Vinyl Record Day
8/13 Left-Handers Day
8/14 National Financial Awareness Day
8/15 Lemon Meringue Pie Day
8/18 Congressional Startup Day
8/19 World Photography Day, Orville Wright's Birthday, National Aviation Day
8/20 Honey Bee Day
8/21 Senior Citizens Day
8/24 Peach Pie Day
8/25 National Banana Split Day
8/26 Women's Equality Day
Special August Observances (back to school, too)
(thanks to https://nationaldaycalendar.com/august/ and https://www.thespruce.com/special-days-observances-in-august-4846436)
Family Fun Month
American Artist Appreciation Month
Back to School Month
Family Meal Month
Get Ready for Kindergarten Month
Happiness Happens Month
Minority Donor Awareness Month
National Back To School Month
National Eye Exam Month
National Immunization Awareness Month
National Inventors Month
Total Page Visits: 45463 - Today Page Visits: 9