My Favorite Things – WCW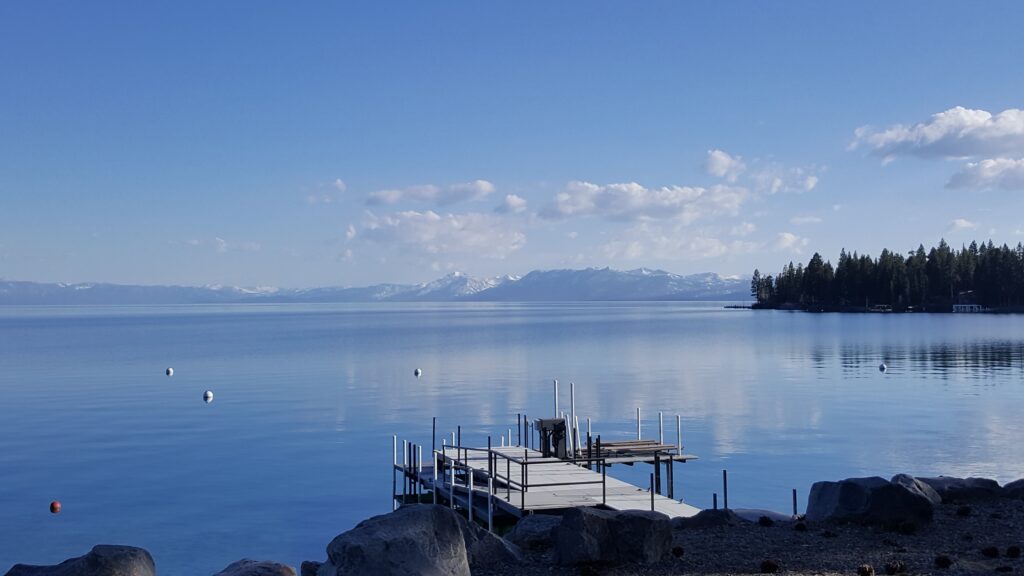 Music, especially jazz
My dog
Cooking and baking
Really fast cars
Jamaica Blue Mountain Coffee
Black women writers
Mountains at sunrise
Travel
My Favorite Things – K
books
dogs
knitting
the beach at sunset
relevant, to-the-point, well done stand-up comedy
deliciously warm blankets and sweaters
James Bond movies
Everything is not quite back together but I do have power. Spring has sprung here. Rain, some sun, temps up and down. Flowers are coming. We should be back to the new normal in a few more days.

Kintsugi 02/27/2021
Shaker Lemon Pie
Take 3 lemons which are heavy and juicy for their size. Scrub them thoroughly. Do not peel. Slice them see-through thin. Don't use the little pointy ends. A good way to get really thin slices is to freeze the lemons, then slice them on a mandoline or the slicer side of a box grater. Put them in a non-reactive bowl and cover with 2 1/2 to 3 cups of sugar (your taste, very tart or sweeter). Let sit overnight in the refrigerator. The next day, remove any seeds. Beat 4 large eggs (I use 4 jumbos so maybe 5 large eggs) with a fork until they are thick and yellow. Pour the eggs into the lemons and stir. Line a pie plate with a store-bought pie crust (I use Pillsbury in the red box that you find where you find the refrigerated biscuits in the store). Pour in the lemon mixture. Cover with the top crust and cut a few small slits to let out the steam. Crimp the edges. Bake at 425F for about 15 minutes, then lower the temp to 350F and bake for about 30 minutes. Let cool. Serve at room temperature or warm. Some people like to top it with vanilla ice cream. I prefer lightly sweetened whipped cream.
The classes are held at least once a month on Mondays at 4:00 pm PT / 7:00 pm ET for 90 minutes. In each session, the historian is interviewed by a teacher and breakout rooms allow participants (in small groups) to meet each other, discuss the content, and share teaching ideas. We designed the sessions for teachers and other school staff, however, parents, students, and others are welcome to participate. ASL is provided.
March 8, 2021: A Black Women's History of the United States
Daina Ramey Berry and Kali Nicole Gross will share stories from their book, A Black Women's History of the United States. Daina Ramey Berry is a history professor at the University of Texas at Austin and Kali Nicole Gross is a history professor at Rutgers University, New Brunswick.
By starting the history about Black women on this land with us as free people and as people agitating for our freedom, by prioritizing all Black women's voices and coming up to the present day, Dr. Gross and Dr. Berry illuminate greater possibilities for our collective freedom dreams and struggles for collective liberation. — Charlene A. Carruthers
March 22, 2021: The Atlanta Washerwomen's Strike
Tera W. Hunter, a history professor at Princeton University and the author of To 'Joy My Freedom: Southern Black Women's Lives and Labors After the Civil War, will provide an historical context for the election victory in Georgia.
Hunter will focus on the 1881 Atlanta Washerwomen's Strike, when 20 laundresses met in Atlanta to form a trade organization, the Washing Society. They sought higher pay, respect, and autonomy over their work and established a uniform rate at $1 per dozen pounds of wash. With the help of Black ministers throughout the city, they held a mass meeting and called a strike to achieve higher pay at the uniform rate.
---
April 26, 2021: The Carceral State
Historian Garrett Felber and abolitionist organizer Stevie Wilson will talk about the growth of the carceral state and resistance movements.
Felber, author of Those Who Know Don't Say: The Nation of Islam, the Black Freedom Movement and the Carceral State, is project director of the Parchman Oral History Project and was the lead organizer of the Making and Unmaking Mass Incarceration conference. He co-founded Study and Struggle, a project that organizes against criminalization and incarceration in Mississippi through mutual aid, political education, and community building. They provide a bilingual Spanish and English curriculum with discussion questions and reading materials, as well as financial support, to over 100 participants in radical study groups inside and outside prisons in Mississippi.
I will be posting weekly until I get a lot better, and K will be catching up soon. Power, heat but no water, and burst water pipes will make it slow going for her.

Wild Cooking Woman 2/24/21
INGREDIENTS
2 teaspoons potato starch, tapioca starch, or cornstarch
4 tablespoons cold unsalted butter, cut into 1/4-inch cubes
4 eggs (see Note)
Pinch of kosher salt
PREPARATION (sounds weird, tastes great)
In a medium bowl, whisk together starch with 1 1/2 tablespoons water until no lumps remain. Add half the butter cubes to the starch mixture. Add eggs and salt, and whisk, breaking up any cubes of butter that have stuck together, until the eggs are frothy and homogenous. (There will still be solid chunks of butter in the eggs.)
Set your serving plate near the stovetop. Heat 1 tablespoon water in a 10-inch nonstick skillet over medium-high, swirling gently until the water evaporates, leaving behind only a few small droplets. Immediately add the remaining 2 tablespoons butter and swirl vigorously until the butter is mostly melted and foamy but not brown, about 10 seconds.
Immediately add the egg mixture and cook, pushing and folding the eggs with a spatula, until they are slightly less cooked than you'd like them, about 1 to 2 minutes, depending on doneness. More vigorous stirring will result in finer, softer curds, while more leisurely stirring will result in larger, fluffier curds. Immediately transfer to the serving plate, and serve.
From Cooking.nytimes.com
Police response to mental health calls
From the Daily Skimm 2/24/21
This past year has exacerbated calls for an end to police brutality and for the key changes that are necessary to make that happen. But two cases are showing police failing to appropriately respond to mental health calls – and the urgent need for reforms: Angelo Quinto and Daniel Prude.
In December, Angelo Quinto, a 30-year-old Navy veteran died in Antioch, CA, after police allegedly knelt on his back for about five minutes. Quinto's family said he had been suffering a mental health crisis when they called officers for help.
In March, Daniel Prude, a 41-year-old Black man died in Rochester, NY, after police restrained him, covered his head with a "spit hood," and pinned him to the ground – one officer put his knee to his back. Prude's family had also said he was suffering a mental health crisis when they called officers for help.
The Treatment Advocacy Center reported that people with mental illness were 16 times more likely to be killed during an encounter with police.
After a short hospital stay, I'm back. Not quite all here, but am trying. Will catch up as able, and keep you informed. Pay attention to what Biden is doing, please. He has a number of huge initiatives that deserve our attention. My partner has been without power or water or heat so she will rejoin us as she is able.

Wild Cooking Woman 2/21/21
Can You Freeze Milk?
Have you ever wondered if something could be frozen and still taste good after? I have, particularly when going out of town and having things in my fridge that would spoil before I got back. So here is the list of freezables:
Milk
Lemons and limes
Cheese (like cheddar, not soft cheese)
Avocados
Spinach, other greens and herbs
Some things won't be useful for regular use, like milk, but you can use them in recipes. Milk looks lumpy after being frozen but works just fine in coffee or recipes that require cooking. Avocados can be thawed and made into guacamole. Spinach and other greens can be steamed or stir-fried in a little olive oil. I shred the cheese and use it in nachos and things I'm going to cook. Package things in freezer-proof paper or plastic bags. Press out the air. I like to double wrap them to help prevent freezer burn. I use an old-fashioned ice cube tray to freeze mint in water and use it in iced tea.
Today's recipe: Rice Pudding
Since I'm still a bit unsteady, I talked my Honey through making rice pudding for breakfast. It really is very easy, although you need to pay attention to it.
short-grained white rice
salt
milk
Rice Dream
sweetener
vanilla
cinnamon
For every cup of rice, you need 4-5 cups of milk and Rice Dream. I use a 2:1 ratio of milk to Rice Dream. So for my breakfast, I used 1/2 cup Arborio rice, 3/4 cup water, and a dash of salt. Arborio rice is short-grained, and used for things like risotto and rice pudding. After you rinse the rice (you need the starchiness so don't wash it until the water runs clear, just give it a quick rinse because you wash all of your food, right?), put it in a saucepan with 3/4 cup of water and a dash of salt. Cook the rice over low heat until the water has been absorbed, about 7-8 minutes. Keep a close eye on it, because it will scorch in a heartbeat and then you have to start over.
When the water has been absorbed, add 2 cups of milk (I use whole milk) and 1 cup of Rice Dream. Cook at a very slow simmer until it thickens, and stir occasionally while cooking. This will take longer, so have patience. When it is nice and thick, take it off the heat and stir in a healthy splash of vanilla, and the sweetener you use. That can be 1/2 cup sugar, or 1/2 cup King Arthur Baking Sugar Alternative, or the same amount of whatever sweetener you use.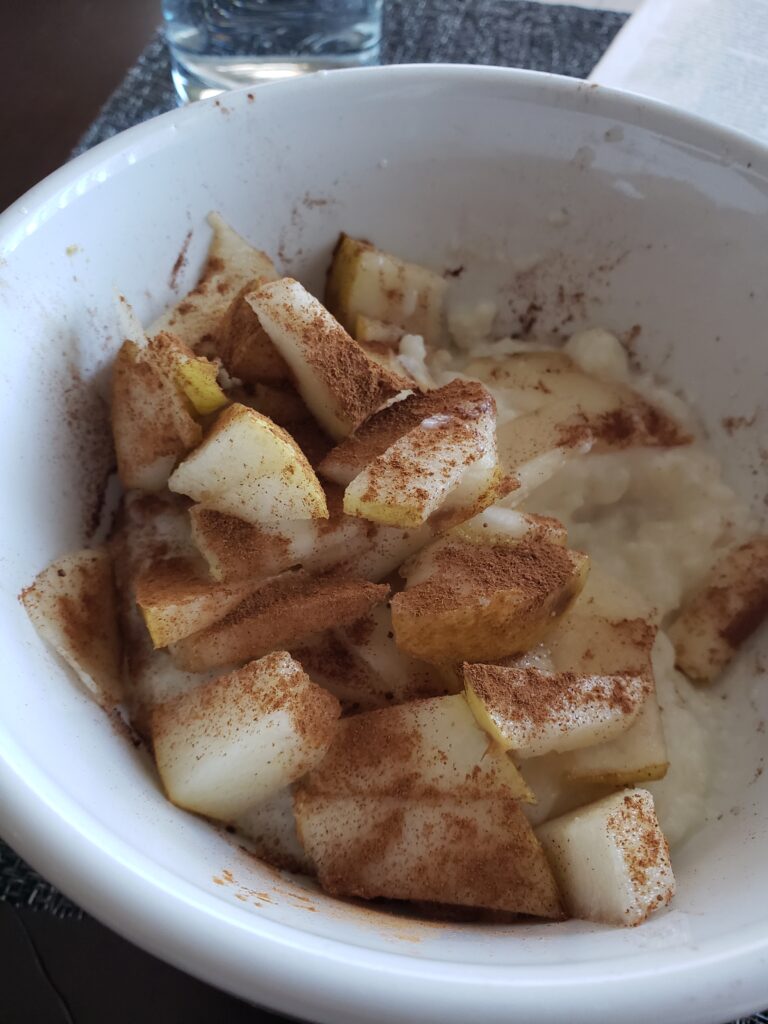 I chopped half of a very ripe pear for my topping, but you could use another fruit. Apples are good or peaches or bananas. Then I sprinkled it with cinnamon and had a great breakfast.
I had hoped this would all be over soon but apparently not. The cult continues to operate with impunity. Who follows an anonymous "Q" who spouts such ridiculous theories? How does our society help them step away from such craziness? And what about the rule of law? Is the law only the law when we agree with it? There is no such thing as cancel culture. When you control the levers of power – media, economics and business, legal and criminal justice, elected officials – you cannot be canceled. Let's take control of the conversation and vocabulary. BTW, my God doesn't need defending. God is God.

Wild Cooking Woman 2/13/21
26 Things You're Probably Doing That Nurses Wouldn't
Sunny Sea Gold andAriel Wodarcyk Updated: Feb. 10, 2021
Nurses spend their work lives caring for the sick—you'd better believe they know how to keep from getting sick themselves! Here are some common health mistakes nurses try NOT to make.
Skipping vaccinations: Staying up to date on vaccines is important for adults, not just kids, says pediatric nurse practitioner Patsy Stinchfield, RN, vice president of the National Foundation for Infectious Diseases. As we age, the immunity gained from certain childhood vaccinations wanes, so she recommends that you review the recommended adult vaccination schedule from the U.S. Centers for Disease Control and Prevention (CDC), and check your vaccination history at your next doctor appointment.
Pulling your mask down when you talk, wearing your mask below your nose
Re-wearing a disposable mask
Not washing your hands after touching high-traffic surfaces
Wearing ineffective face coverings
Never wiping down your purse or wallet
Wearing your shoes in the house
Read more HERE.
What We're Watching/Listening To
March is:
Irish American Month
National Women's History Month
Red Cross Month
Social Workers Month
National Nutrition Month
Special Days
5 World Day of Prayer
11 Popcorn Lovers' Day (we know who this is for, Honey)
14 Daylight Savings begins at 2:00 a.m. – date varies
16 Freedom of Information Day
27 Passover begins at sundown
28 Palm Sunday
What is Buddhism?
Buddhism is a non-theistic religion (no belief in a creator god), also considered a philosophy and a moral discipline, originating in India in the 6th and 5th centuries BCE. It was founded by the sage Siddhartha Gautama (the Buddha l. c. 563 – c. 483 BCE) who, according to legend, had been a Hindu prince before abandoning his position and wealth to become a spiritual ascetic and, finally, an enlightened being who taught others the means by which they could escape samsara, the cycle of suffering, rebirth, and death.
In his quest for a means to live without suffering, the Buddha recognized that life is constant change, nothing is permanent, but one could find inner peace through a spiritual discipline that recognized beauty in the transience of life while also preventing one from becoming ensnared by attachment to impermanent objects, people, and situations. His teaching centers on the Four Noble Truths, the Wheel of Becoming, and the Eightfold Path to form the foundation of Buddhist thought and these remain central to the different schools of Buddhism which continue in the modern day.
Read more HERE and HERE and HERE.
The Revised Common Lectionary -scripture readings for Year B
ent
Year B
First reading
Psalm
Second reading
Gospel
Second Sunday in Lent
February 28, 2021
ART — PRAYER
Genesis 17:1-7, 15-16
Psalm 22:23-31
Romans 4:13-25
Mark 8:31-38
or
Mark 9:2-9
Third Sunday in Lent
March 7, 2021
ART — PRAYER
Exodus 20:1-17
Psalm 19
1 Corinthians 1:18-25
John 2:13-22
Fourth Sunday in Lent
March 14, 2021
ART — PRAYER
Numbers 21:4-9
Psalm 107:1-3, 17-22
Ephesians 2:1-10
John 3:14-21
Fifth Sunday in Lent
March 21, 2021
ART — PRAYER
Jeremiah 31:31-34
Psalm 51:1-12
or
Psalm 119:9-16
Hebrews 5:5-10
John 12:20-33
Annunciation of the Lord
March 25, 2021
ART — PRAYER
Isaiah 7:10-14
Psalm 45
or
Psalm 40:5-10
Hebrews 10:4-10
Luke 1:26-38
Liturgy of the Palms
March 28, 2021
Sixth Sunday in Lent
ART — PRAYER
Psalm 118:1-2, 19-29
Mark 11:1-11
or
John 12:12-16
Liturgy of the Passion
March 28, 2021
Sixth Sunday in Lent
ART — PRAYER
Isaiah 50:4-9a
Psalm 31:9-16
Philippians 2:5-11
Mark 14:1-15:47
or
Mark 15:1-39, (40-47)
https://lectionary.library.vanderbilt.edu/
Who Am I?
I am once broken, now healed. Not the same, but beautiful. – Kintsugi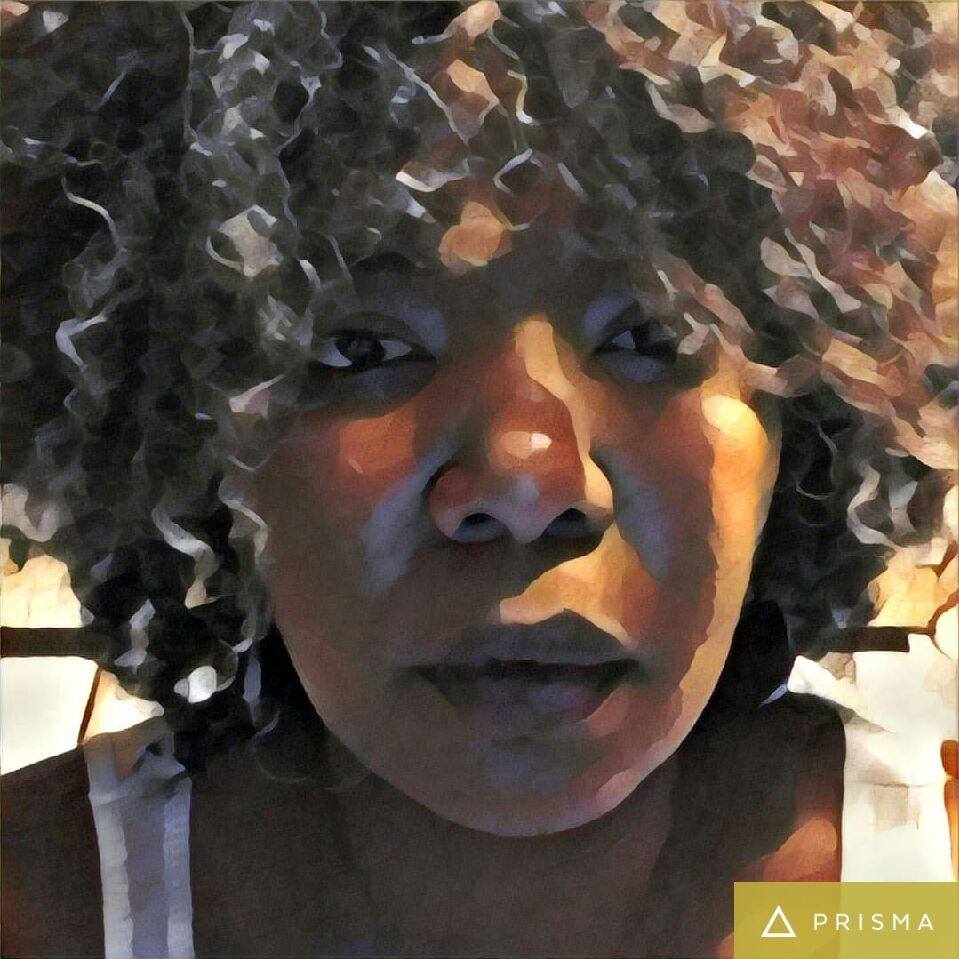 Better today than yesterday. – Wild Cooking Woman
Total Page Visits: 6630 - Today Page Visits: 1