My Favorite Things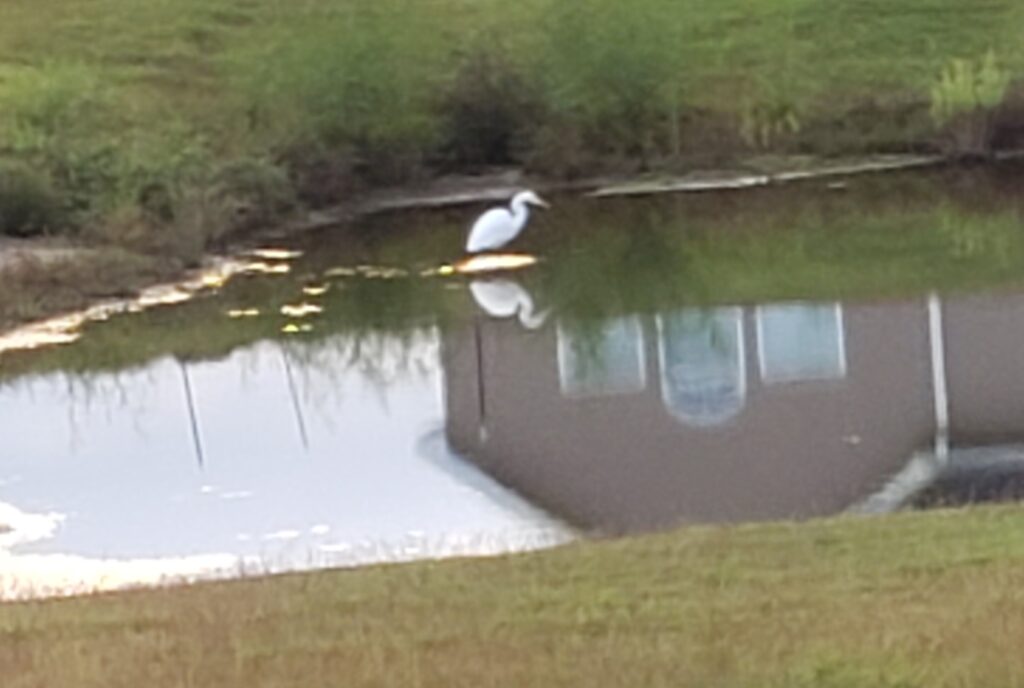 Learn More. Scroll down the page. Lots of new info.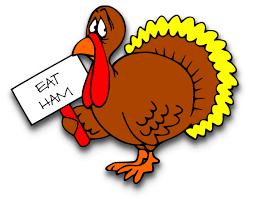 Wednesday. The day before Thanksgiving. Where did the month, the year go? Menu: turkey, dressing, gravy, sweet potatoes, greens, cranberry relish, parker house rolls, pie, and cake. I have a taste for german sweet chocolate cake with coconut pecan frosting, or maybe coconut cake. Just in very small amounts. No mac and cheese, mashed potatoes, Brussels Sprouts. Now my microwave fan refuses to turn off. Sigh. I read about making pancakes with box cake mix!!! Why not just use pancake mix? We have Cracker Barrel mix which makes a good waffle also. Right now Waffle House has their waffle mix on sale! It always sells out quickly.

Wild Cooking Woman 11/25/20
Sweet Potato Pie Perfected (by Dolester Miles, one of my absolute favorite chefs)
This recipe was printed in Garden and Gun , October/November 2018.
INGREDIENTS
FOR THE CRUST

1 cup flour
3 tbsp. sugar
1⁄2 tsp. coarse salt
1⁄2 cup yellow cornmeal, medium grind
1 stick cold butter, cut into cubes
1 egg yolk
2 tbsp. ice water

FOR THE FILLING

3 medium sweet potatoes (scrubbed clean)
2 large eggs
3⁄4 cup sugar
1⁄2 tsp. ground ginger
1⁄2 tsp. cinnamon
1 tsp. nutmeg
1⁄2 tsp. kosher salt
1 tsp. vanilla extract
3⁄4 cup half-and-half
1 tsp. orange zest (I use lemon)
1 stick butter, softened

FOR THE BOURBON CHANTILLY CREAM

1 cup heavy whipping cream
4 tsp. sugar
1 1⁄2 tbsp. premium bourbon, such as Bulleit or Four Roses (I use Uncle Nearest)
PREPARATION
For the crust: Combine flour, sugar, salt, and cornmeal in a food processor and pulse a few times. Add butter and pulse until the mixture resembles large peas. Add egg yolk and water with food processor running, then pulse once or twice until the dough holds together. Roll the dough into a ball, wrap in plastic, and refrigerate for about 30 minutes.
Preheat oven to 350°F.
Remove dough from refrigerator and let soften for about 10 minutes. Dust with flour and roll into a 12-inch circle about to 1⁄4 inch thick, then press into a 9-inch pie pan, trimming excess and crimping edges. Cover with parchment paper and fill with pie weights or dry beans. Bake for 20 minutes with parchment paper, then remove parchment paper and pie weights and bake for 10 minutes or until golden brown. Allow to cool completely before adding filling. (A store-bought crust will also work well if you don't have time to make one yourself.)
For the filling: Preheat oven to 375°F.
Bake sweet potatoes for 25 to 30 minutes or until fork tender. Allow to cool. Peel.
Place peeled sweet potatoes in the bowl of an electric mixer with paddle attachment. Beat on medium speed until potatoes are mashed and any strings have become wrapped around the paddle. Remove paddle attachment, wipe clean, and return to mixer. (You will need 2 cups of mashed sweet potatoes for the filling.)
Lower oven temperature to 350°F.
Add the remaining ingredients to the sweet potato mixture and mix until combined. The filling can be made as long as 2 days in advance if covered and refrigerated.
Pour filling into the pre-baked, cooled crust and bake for 45 to 50 minutes or until the filling is slightly puffed and set in the middle. Start checking the pie about 10 minutes before the time is up, because every oven is different. Cool completely on a rack.
Bourbon Chantilly Cream: In a chilled mixing bowl, whip cream until soft mounds form; gradually add sugar, whipping until soft peaks form. Gently fold in bourbon and chill until ready to serve.
Meet the Chef
Hometown: Bessemer, Alabama
Favorite piece of kitchen equipment: Her KitchenAid mixer. "That was a big investment and something I always wanted. I got a red one."
Favorite way to relax: Curled up in bed watching TV— food and home improvement shows, Dirty Dancing, or "anything with Denzel."
Favorite genre of music: R&B. "I like the old stuff."
The Story of Uncle Nearest Premium Whiskey
Uncle Nearest Premium Whiskey is inspired by the best whiskey-maker the world never knew, the first known African-American master distiller, Nathan "Nearest" Green. The Uncle Nearest brand, wholly owned by Uncle Nearest, Inc., an all minority-led business, encompasses a premium aged whiskey with a blend of 8- to 14- year old, an 11-year-old minimum age single barrel, and a 7-year-old small batch offering, all mellowed using the Lincoln County Process, a unique filtering of bourbon through sugar maple charcoal. This process has been confirmed to have been brought to Tennessee by enslaved people and taught by Nearest Green to the most famous Tennessee Whiskey maker of all time. Uncle Nearest is distilled, aged, bottled and hand-labeled in Tennessee.
According to Tod Perry, writing in Upworthy, "[T]here may be hope for America if, as individuals, we take a more holistic look at how we participate in our democracy."
Citizen University CEO Eric Liu gives his Brief But Spectacular take on living like a citizen, "I think one of the best ways to teach children about civic engagement is to just weave it into a mindful approach of everyday life," Citizen University CEO Eric Liu provides his #BriefButSpectacular take on living like a citizen. Read HERE.
https://fb.watch/1_ncKndXY8/ is the link for the above video
Do You Have a Cholesterol Problem?
What is cholesterol and why might it be an issue? I had no idea when my doctor told me my cholesterol was high what that meant or what to do about it. So I went to WebMD, my online experts.
WebMd says, "A high level of cholesterol in the blood doesn't have obvious symptoms, but it can increase your risk for conditions that do have symptoms, including angina (chest pain caused by heart disease), high blood pressure, stroke, and other circulatory ailments." They go on to say, "Cholesterol isn't all bad. In fact, cholesterol is an essential fat. It provides stability in every cell of your body. "
HDL cholesterol is the well-behaved "good cholesterol." This friendly scavenger cruises the bloodstream. As it does, it removes harmful bad cholesterol from where it doesn't belong. LDL cholesterol is often called the "bad" cholesterol because it collects in the walls of your blood vessels, raising your chances of health problems like a heart attack or stroke.
7 Red Flags Someone Is Stealing Your Wi-Fi
Meghan Jones Updated: Oct. 27, 2020
Wi-Fi is a hot commodity—especially right now when remote work and school are critical to everyday life and people are spending hours online to pass the time when many outside attractions are closed. If you're lucky enough to enjoy good, working Internet during this time, that's great—but could someone else be taking advantage of your connection? Here's how to know if someone is stealing your Wi-Fi, and what to do about it. Read HERE.

Cheesecake Factory: Purchase $25 Gift Card & Get Two Free Slices of Cheesecake
For every $25 gift card purchased on our website, you will receive TWO Slice of Joy Cards, each redeemable for a free slice of cheesecake from January 1, 2021 through March 31, 2021. Get Deal There isn't a Cheesecake Factory near me, but I'm going to find one! This is from savings.com.
Someone is trying to steal my website. I may switch to a subscription model – no cost. I'll see if this is a scam or if I need to call my lawyer.

Wild Cooking Woman 11/24/20
If You Ever Hear This 4-Word Phrase When You Pick Up the Phone, Hang Up Immediately
Sam Benson Smith Updated: Nov. 04, 2020
Few people still pick up phone calls from unknown numbers, but if you do you need to listen closely to what the person on the other end says. If you receive a call and immediately hear the phrase "Can you hear me?," hang up. Read HERE.
Thanksgiving Baking Guide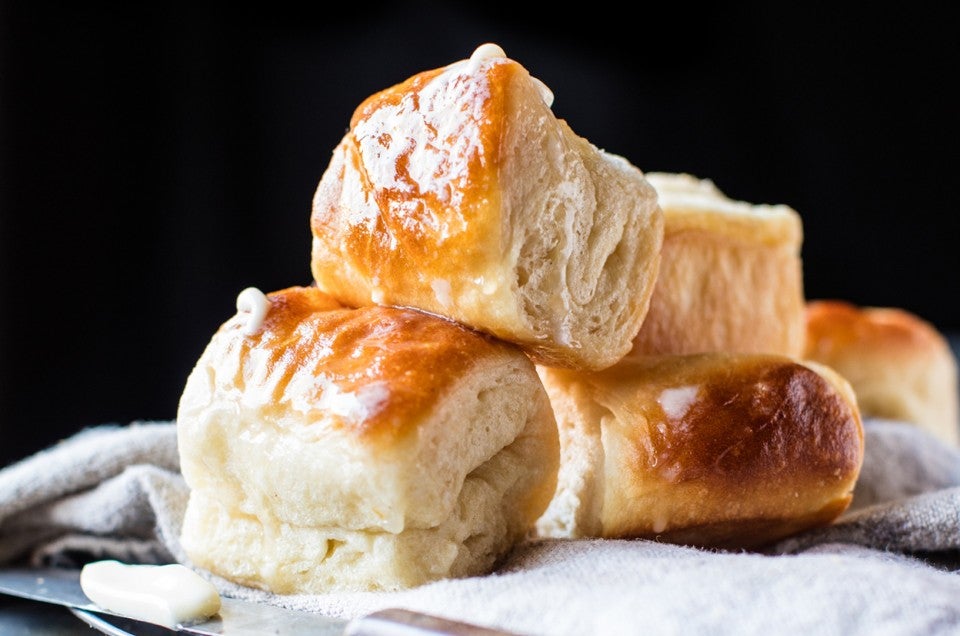 One of my favorite sites for baking information is King Arthur Baking Company. They have a Thanksgiving Baking Guide, for those of us who have (or make) time to bake from scratch. Yum. While I couldn't care less about pumpkin anything, their apple and pecan pie and parker house roll recipes are to die for. Good baking Here.
RIP, David Dinkins
He was New York City's first African American mayor. Obituaries and comments HERE and HERE.
The FSIS, part of the U.S. Department of Agriculture, issued the public health alert mid-November relating to Wegmans Beef Culinary Stock No Salt Added, sold in 32 oz. cartons. The safety issue has arisen because the products were not presented for import re-inspection when coming into the United States. They were imported on or around Nov. 5, 2020 with the UPC 7789045652 and codes 25MAR2022 and 26MAR2022 on the label. They also bear the Canadian inspection code "882."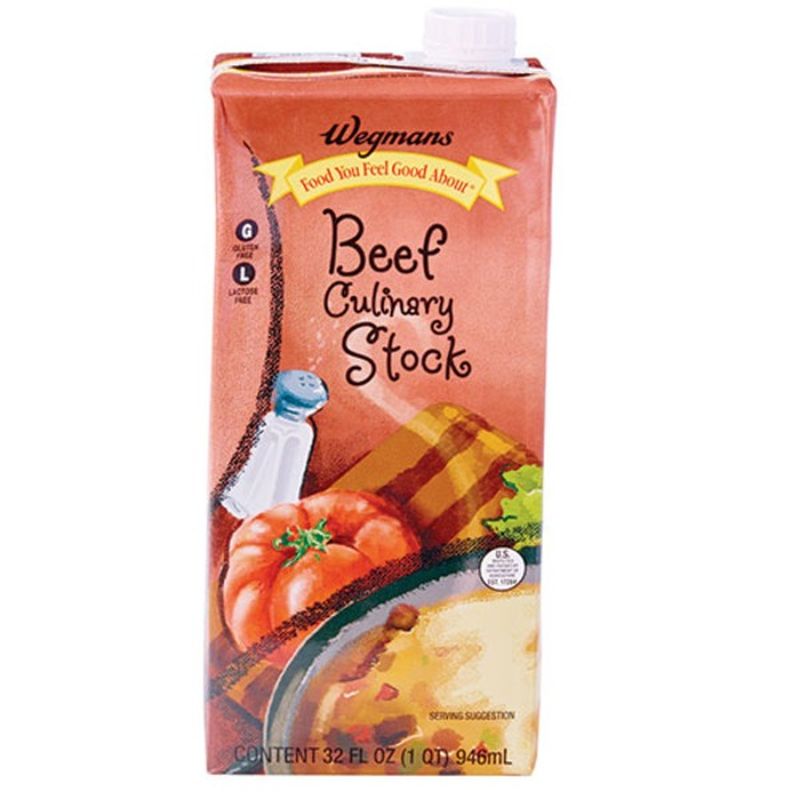 Anyone who finds this product in their home ahead should throw it away or return it to the point of purchase, the FSIS says. They also advise that consumers with food safety questions contact the USDA Meat and Poultry Hotline at 1-888-MPHotline or live chat via Ask USDA from 10 a.m. to 6 p.m. ET Monday through Friday.
Monday! More political shenanigans! Beautiful weather reminds me of why I moved from CT to SC. When I see what the SC senators are saying and doing, I need reminding. PT today and a lengthy list of things to do. Including clean my oven. Tried to use the self-clean and set off the smoke alarms. Smoke alarms are 8-12 feet high. Hard to reach. Ugly. Will use baking soda and elbow grease. Maggie went to visit the neighbors when she was supposed to be at home.

Wild Cooking Woman 11/23/20
So What is Black Friday?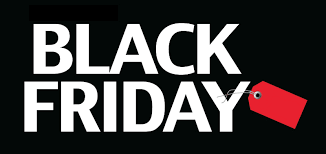 from Wikipedia and other sources
Black Friday is an informal name for the Friday following Thanksgiving Day in the United States, which is celebrated on the fourth Thursday of November. The day after Thanksgiving has been regarded as the beginning of the United States Christmas shopping season since 1952. (However, this has clearly changed, since stores have had Christmas displays since September.) The term "Black Friday" did not become widely used until more recent decades, during which time global retailers have adopted the term and date to market their own holiday sales.
Black Friday has routinely been the busiest shopping day of the year in the United States since 2005. (Is that still true?) According to Matthew Stutes, CFP, "30% of all annual retail sales occur between Black Friday and Christmas." Let's not forget about Cyber Monday, the first Monday after Thanksgiving. Cyber Monday has become the online equivalent to Black Friday and offers a way for smaller retail websites to compete with larger chains. According to Sensormatic, "In the U.S., Black Friday (November 27), Super Saturday (December 19), and the day after Christmas (December 26) are expected to be the first, second, and third busiest shopping days, respectively."
Buy, Buy, Buy!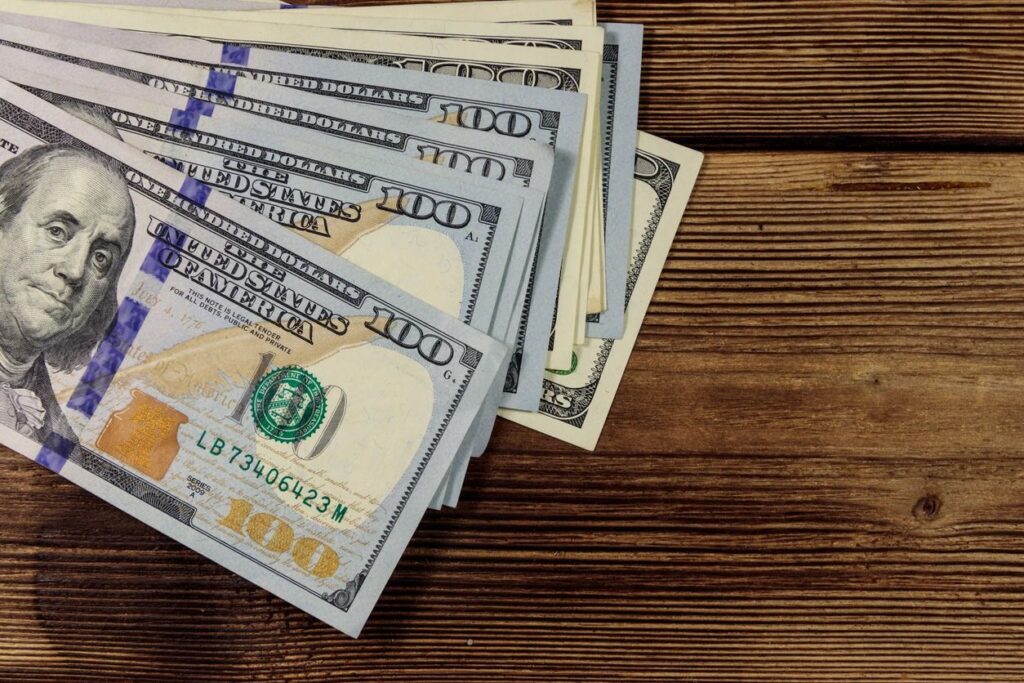 This morning (it is now about 10 am) I opened my main email and counted 112 new messages. Of the first 50, 30 were urging me to buy something. Clothing, books, office products, furniture, food, whatnots, coffee, shoes, fruitcake, jackets and coats, sweaters, boots, pots and pans, memberships, services, and of course, Black Friday everything. Out of those 112, 64 were to buy something. No wonder we're in debt. Everywhere we look someone is trying to entice us to buy something, anything, everything. The "season's top five styles," Groupons for hair services (which I need, better add an appointment with Say to the list), long-sleeved t-shirts, literary fiction, cheap flights, laptops, and memberships /good buys/specials from discount clubs. Why do I spend my time on this? Because it is SO easy to get into debt, and so hard to get out of it. As we move into the American holiday season, let's be mindful of what we spend our money on and how much we can really afford. (That means, pay cash or pay off by the end of the billing period.) Just a thought based on experience, my friends. Just a thought.
This Is the First Room Burglars Check for Valuables
Marissa Laliberte Updated: Oct. 29, 2020
In 2019, over 1 million American homes were burglarized, according to FBI statistics. Theft is nothing anyone hopes for, but it doesn't hurt to plan for the worst-case scenario—starting by knowing how burglars think.
When figuring out where to stash your valuables, you won't want them sitting in plain sight in the room where burglars are most likely to snoop. NBC New York polled convicted burglars about their habits to get some insights on how burglars do their jobs, and one room stands out as the biggest target for thieves. Read HERE.
13 Sneaky Ways FBI Agents Protect Their Homes
Lisa Marie Conklin Updated: Oct. 22, 2020
Who better to get advice from about home protection than FBI agents who have studied and observed the minds of criminals? Even better? These home security tips are totally doable! Read HERE.
"How can I feel hopeful without deluding myself?"
By Jenny Taitz Smarter Living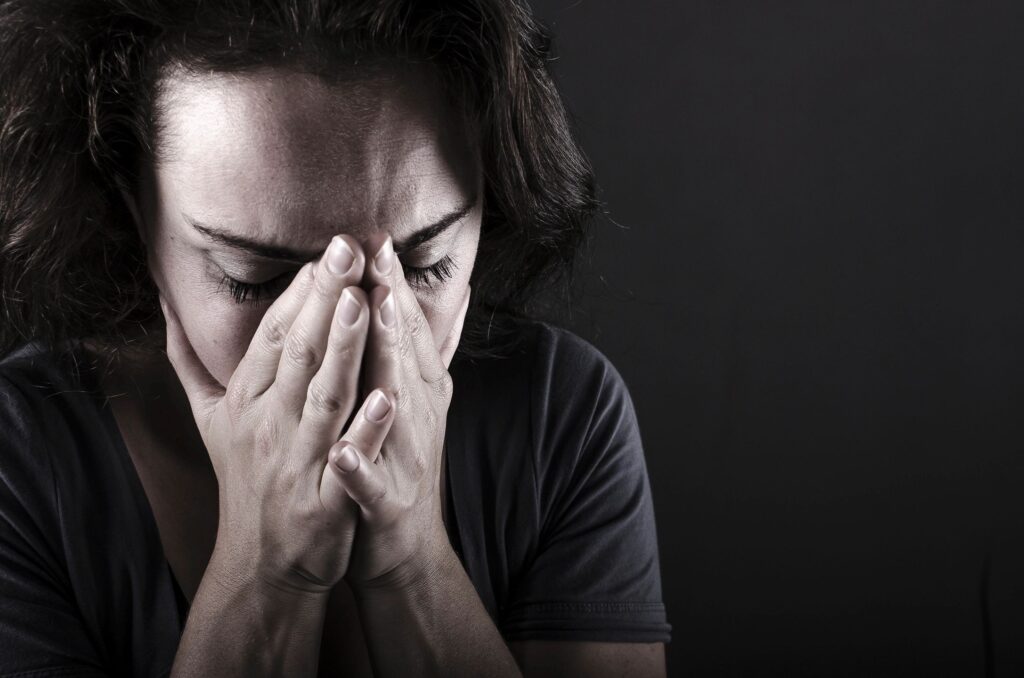 That is a question many of us are asking ourselves these days. But there is room for hope! And even when pursuing hope feels unnatural, finding it can be liberating. Maintaining hope when facing challenges predicts both emotional and physical resilience, while hopelessness, or the combination of experiencing negative life events and believing you're powerless, fuels depression.
Here are some ways to seek and maintain hope in hard times. Read HERE.
TUNE IN: Friday, November 27 @ 7:30pm –
Monday, November 30 @ 12:00 pm EST
Jazz Standard Facebook
How to Make Perfect Gravy from Turkey Drippings
I use Wondra flour to avoid lumps and a bit more butter or oil. When I skim the fat from the drippings, I use that instead of butter or oil. I also add parsley or other herbs, and salt and pepper to taste.
How to Clean Your Kitchen After Thanksgiving – or before
If you re like most of us, you give your kitchen a cursory cleaning at the end of the day, or whenever you do the dishes. That usually involved any items used in food prep or eating, a quick wipedown of the counters and stove, and maybe even sweeping the floor. That's fine on a daily basis, but most of us really need to give our kitchens a deep clean. What does that mean? Really, really clean everything. Here are some hints.
Clean the stove. Take off the grates of a gas stove or lift up the coils on an electric stove and completely clean the cooktop. If you have a smooth cooktop there are a few specialty products like Bon Ami or Bar Keepers Friend which you can dampen with a mixture of vinegar and water. You can also sprinkle the cooktop with Dawn dishwashing soap, cover that with baking soda, then dampen it with hydrogen peroxide. Whatever you do, let the damp cleanser sit on the surface for a bit before you scrub it with a kitchen brush, or a plastic scrubber, or a sponge with a scrubber back. Be sure you follow up with plain water so no residue is left.
Microwaves need help, too. I put a glass bowl with some cut up lemon slices, then run it on the 100% for maybe 5 minutes, open and wipe with a damp paper towel. If there are still stuck on bits, I do it again. If I am low on paper towels, I use a microfiber cloth – I bought a package of them at the hardware store and they are good for all kinds of things.
Ovens are my least favorite things to clean. I used to use Easy-Off, which smells terrible but gets the job done. Now, I have a self-cleaning oven so I run the cycle with the windows open. I bake a lot, so I clean regularly. I also try to bake things that are going to drip by placing them on something, like a cookie sheet.
Dishwashers and disposals. There are things you can buy to get rid of musty smells. I use Affresh dishwasher cleaner, and I pour the lemons and water (from cleaning the microwave) down the disposal and run it with hot water for at least 3-4 minutes.
Refrigerators. I have a stainless steel fridge, so I use Bon Ami or Bar Keepers Friend on a sponge, followed by a wipe with clear water. I take everything out and wipe the shelves, walls, and back. I wash the bins in warm water and Dawn and dry them with a soft cloth to prevent scratching. I also wipe the handles down every day with a sanitizing wipe.
Counters, backsplash, and cabinets. They get sticky with grease and we don't notice. The tops of my cabinets also attract grease and dust but because I don't get on a ladder unless forced, I rarely see up there. I use Mrs. Meyer's all-purpose cleaner which does a good job. That doesn't mean that I don't need to scrub sometimes, but not as much as I might otherwise. Then I put paper towels as a liner for the cabinet tops, so next time I can just remove them and have minimal cleaning to do.

Floors. I have wet Swiffer pads which are easy to use and can be used on all of my non-carpeted floors. Plus, the lack of a heavy mop and pain-in-the-left-arm bucket makes it more likely that I will do the floor 3 or 4 times a week (remember, we have just 2 adults and 1 dog so you might need to do it more or less often.) I am conscious of the corners, and I slide out the stove and refrigerator and get back there, too. If I have stubborn spots or sticky goo, I use Mrs. Meyers and let it sit for a while. I have been known to use a butter knife to scrape up weird sticky messes.
What I'm Watching/Listening To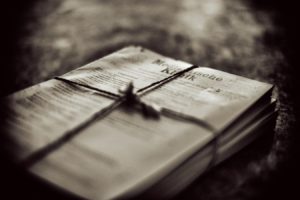 Knowing what's going on is essential.
Jazzy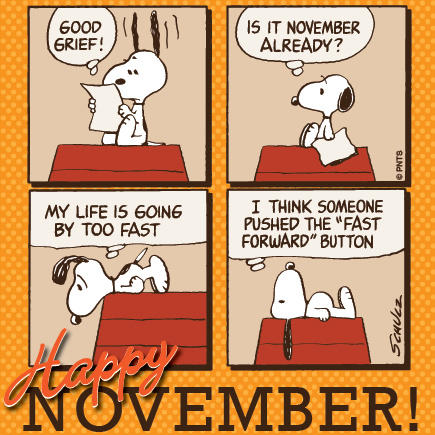 November is:
In the original Roman calendar, November was the ninth month of the year. It got its name from the Latin word "novem" which means nine. However, it became the eleventh month when the Romans added in January and February to the start of the year. Read HERE.
Aviation History Month
Child Safety Protection Month
Gluten Free Diet Awareness Month
Good Nutrition Month
Hospice Month
International Drum Month
Lung Cancer Awareness Month
Military Family Appreciation Month
Great American Smokeout
National Adoption Awareness Month
National Caregivers Appreciation Month
National Child Mental Health Month
National Diabetes Awareness Month
National Epilepsy Awareness Month
National Fragrance Month
National Inspirational Role Models Month
National Model Railroad Month
National Native American Heritage Month
National Stomach Cancer Awareness Month
Pancreatic Cancer Awareness Month
Special Days
Every day is special
November 21 – National Adoption Day
November 26 – Thanksgiving
The Lord's Prayer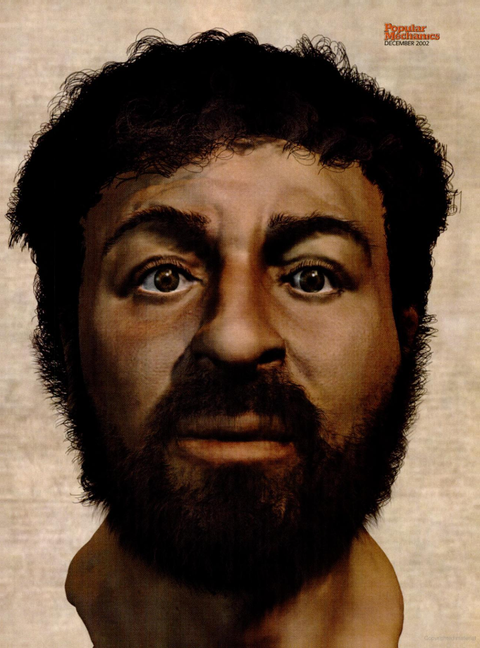 Our God who art in heaven, Hallowed be thy matchless name
Let Your Kingdom reign in heaven. Dwell on earth in us, the same
Give us, Lord, this day for worship; Give us manna from on high
Give us bread to serve your kingdom, Lord our name we glorify.
Lord, forgive us, free us, love us, Grant us wisdom to forgive
Lead us not into temptation; grant us grace so we can live
Evil cannot stand against us, Your deliverance we need
Bind us, Lord, in one another, We, Your church, Your love receive.
Thine the kingdom, Thine the power, Thine the glory evermore
Thine all majesty and honor God to you we praise, adore
You are God, You reign forever, "Sovereign Holy Lord!" we sing
Our God who art in heaven Lord, eternal King of Kings.
Written by Tony McNeil, dedicated to Ebenezer Baptist Church in Atlanta, and sung to the tune "Nettleton/Come Thy Fount."
The Revised Common Lectionary -scripture readings for Year B
Advent
Year B
First reading
Psalm
Second reading
Gospel
First Sunday of Advent
November 29, 2020
ART — PRAYER
Isaiah 64:1-9
Psalm 80:1-7, 17-19
1 Corinthians 1:3-9
Mark 13:24-37
Second Sunday of Advent
December 6, 2020
ART — PRAYER
Isaiah 40:1-11
Psalm 85:1-2, 8-13
2 Peter 3:8-15a
Mark 1:1-8
Third Sunday of Advent
December 13, 2020
ART — PRAYER
Isaiah 61:1-4, 8-11
Psalm 126
or
Luke 1:46b-55
1 Thessalonians 5:16-24
John 1:6-8, 19-28
Fourth Sunday of Advent
December 20, 2020
ART — PRAYER
2 Samuel 7:1-11, 16
Luke 1:46b-55
or
Psalm 89:1-4, 19-26
Romans 16:25-27
Luke 1:26-38
https://lectionary.library.vanderbilt.edu/
Who Am I?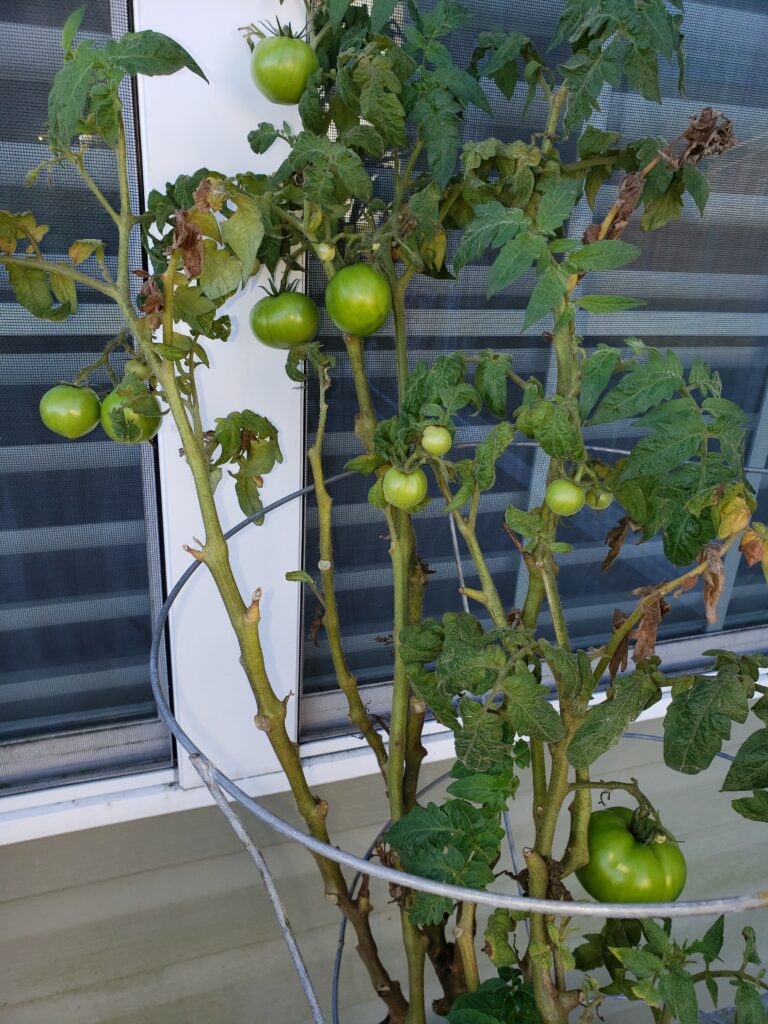 I am confounded by nature. These tomatoes are now growing on the plant that did nothing all summer – nothing – except have Septoria Leaf Spot. Now, in November, I get tomatoes.
Total Page Visits: 4855 - Today Page Visits: 4