We've been busy and/or under the weather. Senior Pfizer shot recipients, get that booster. Wear your mask. Stay out of crowds. Am in love with CeraVe Diabetics' Dry Skin Relief cream. The BEST.

American Covid cases since 2/29/20:  41,803,168  American Covid deaths since 2/29/20:  671,172. South Carolina deaths: 11,532.

Wild Cooking Woman 9/17/21
F.D.A. Advisory Panel Recommends Pfizer Boosters for Older People and Others at High Risk

By Sharon LaFraniere and Noah Weiland Sept. 17, 2021 Updated 8:21 p.m. ET
WASHINGTON — A key advisory panel to the Food and Drug Administration overwhelmingly rejected recommending Pfizer booster shots for most recipients of the company's coronavirus vaccine, instead endorsing them only for people who are 65 or older or at high risk of severe Covid-19, and received their second dose at least six months ago.
Toss It: 25 Household Items That Love to Harbor Bacteria
By: Deanne Revel
Razors
Kitchen sponges (or clean and spray with bleach water at the end of the day)
Towels
Mascara and other makeup
Read more and see the slideshow HERE.
Annenberg Civics Knowledge Survey
The Annenberg Civics Knowledge Survey, conducted since 2006, focuses on the public's understanding of the Constitution of the United States. Since 2013, the civics knowledge survey has been conducted annually for Constitution Day (Sept. 17) as the Annenberg Constitution Day Civics Survey. Among the most recent 2021 findings:
In 2021, 56% of U.S. adults could name all three branches of government – the highest level seen in this survey. In 2006 only 33% could name all the branches.
Asked to name the five rights protected by the First Amendment, more Americans could name most of those rights. In 2021, freedom of speech was named by 74% (up from 48% in 2017).
Facebook and the First Amendment: Six in 10 Americans (61%) incorrectly believe it is accurate to say that the First Amendment protection of freedom of speech means that Facebook must permit all Americans to freely express themselves on Facebook pages. The First Amendment protects citizens from government censorship. Social media companies such as Facebook are private companies and courts have ruled that private entities are not covered by it.
The Capitol riot: Half of Americans (49%) said it was accurate to say that arresting those who entered the U.S. Capitol on January 6 to disrupt the certification of the presidential election violated the Constitution because they were exercising their constitutional right to petition the government for redress of grievances. An equal number (49%) said the statement was inaccurate, and arresting those who entered the Capitol did not violate the Constitution.
A 5-4 ruling: Asked what it means when the Supreme Court rules 5-4 in a case, 61% correctly chose "the decision is the law and needs to be followed." A third of respondents incorrectly chose either "the decision is sent back to Congress for reconsideration" (19%) or "the decision is sent back to the federal court of appeals to be decided there" (15%).
Read the entire survey results HERE. Watch the video HERE.
Covid outbreak hits lions, tigers at National Zoo
Sept. 17, 2021, 5:00 PM EDT By Tim Fitzsimons
Six African lions, a Sumatran tiger, and two Amur tigers tested positive for the coronavirus, zoo officials said Friday.
Scientists have known for over a year that pets can catch coronavirus from humans, and cats appear more susceptible than dogs. Lions and tigers were singled out as particularly at risk of disease in 2020. Read the article HERE.
From the Daily Skimm…
This week, officials ramped up security around the Capitol building ahead of the "Justice for J6" rally tomorrow (9/18). The far-right protest is expected to draw in hundreds of people. Many hoping to show support to the 600 who face charges for their role in the insurrection. Lawmakers say police seem better prepared this time around. And Capitol Police could be getting reinforcements (think: the National Guard).
Vet-Recommended Home Remedies for Common Dog Ailments
From oatmeal baths to Benadryl, these easy at-home solutions can help your pet feel better without a trip to the vet or while you're waiting for an appointment.
By Haylee Bergeland, KPA-CTP, CPDT-KA, CBCC-KA January 20, 2021
When you live with pets (or kids!), you know that there are times when things just happen. Our dogs and cats can find themselves in predicaments that result in minor injuries, small cuts, or upset tummies. Whether your dog suddenly has unexplained soft-serve-looking poop or your cat decided to go ahead and swat at that pesky bee, you are left with deciding the best way to help your furry companion feel better. Read the article HERE. (I use pumpkin and it works like a charm – WCW)
Ingredients
1½ tablespoons ground flaxseed meal plus 4½ tablespoons water, mixed and allowed to sit for 15 minutes (if you do not need these to be vegan, you can use 1 whole egg plus 1 egg white)
2 cups all-purpose flour (or 1 cup white and 1 cup whole wheat; I use 1 cup white and 1 cup white whole wheat)
½ cup sugar
1 tablespoon baking powder
¼ teaspoon baking soda
Dash of salt and pinch of nutmeg (optional)
¼ cup vegetable oil or melted coconut oil
½ cup plain or vanilla nondairy yogurt (I use coconut milk yogurt)
½ cup unsweetened nondairy milk (I use almond milk)
Mixture to roll baked doughnut holes in:
1 cup sugar mixed with 1 tablespoon cinnamon in a large container with a lid or a gallon zip bag
½ cup vegan stick butter, melted (I use a pie plate)
Directions
Heat oven to 375°F. Coat a doughnut hole pan or a mini muffin tin VERY WELL with nonstick cooking spray.
Combine the flour, ½ cup sugar, baking powder, baking soda, salt and nutmeg (if using) in a large bowl. Make a well in the center of this flour mixture, and add the flaxseed mixture, oil, yogurt and milk. Stir just to combine.
Divide batter evenly among prepared pan(s) by spooning batter into each doughnut-hole or mini-muffin "well." Bake for 7-10 minutes or until the doughnut holes or mini muffins spring back when pressed gently in the center. Set pans on wire racks and let cool for a few minutes, then remove the doughnut holes or mini muffins to the rack to cool for a few minutes more.
Roll each warm doughnut hole or mini muffin in melted butter and then roll or shake in cinnamon sugar to coat well (you can do this in batches of several at a time).
These are best eaten the day they're made. (This is generally not a problem!)
Makes 24 doughnut holes or mini muffins.
Fox News host Tucker Carlson's latest rant backfired briefly when a vicious on-screen graphic appeared to refer to him, if only for a moment.
The segment was an attack on Joint Chiefs of Staff Chair Mark Milley, who reportedly contacted his counterpart in China in January to reassure him that the U.S. wasn't about to attack in the final days of Donald Trump's term.
But first, viewers saw this:
'Nuf said. Read more HERE.
How Tucker Carlson Lost It
He once craved responsibility and tried to give a right-wing audience real news. They didn't want it. And he adjusted with a vengeance.
Alex Shephard September 16, 2021
"I don't want to hurt anybody's feelings, but I lived here in the 1990s and I saw conservatives create many of their own media organizations," Carlson said in 2009, at Washington's Omni Shoreham Hotel. "I saw many of those organizations prosper, and I saw some of them fail. And here's the difference: The ones that failed refused to put accuracy first. This is the hard truth that conservatives need to deal with. I'm as conservative as any person in this room—I'm literally in the process of stockpiling weapons and food and moving to Idaho, so I am not in any way going to take a second seat to anyone in this room ideologically." Today, Carlson is the most important right-wing voice in the country. 
Carlson often acted as if [Trump] didn't exist at all. In doing so, he has, more than anyone else in America, taken up the mantle of Trumpism, particularly with Trump himself struggling for attention and airtime. "People used to say during the Trump years, 'what would happen if we got a Trump that was really smart?' In a way, Tucker is fulfilling that dark prospect," New York University journalism professor Jay Rosen told me. " Read the entire article HERE.
10 Things You Shouldn't Buy Used
by Bruce Horovitz, AARP, Updated September 16, 2021
AARP asked the experts. We reached out to three thrift specialists who have each written books about garage sales and savvy spending on used items, and they shared their thoughts on the 10 used items you should never — under any circumstances — purchase.
Medicine
Anything for a newborn
Food
Helmets for bikers, skiers, boarders or motorcycle riders
Read the entire list HERE.
5 tips for successful estate sale shopping
Knowing the rules will help you get good deals — and keep you out of trouble with the sellers.
Go early. "Usually, in every city, there's a crowd of regular people who are very serious about getting there early," says Kentin Waits, a writer for MoneyTalksNews.com. Don't let them beat you to the best items.
Bring cash. Lots of smaller bills helps make the transactions go more smoothly.
Haggle within reason. Most estate sellers expect to bargain, and if you bid $75 for a $100 item, you'll probably get it. But bid $10 for a $100 item, and you won't get it.
Go online. Many estate sale companies now let you bid online. Remember, you'll probably pay for shipping, and a teak desk you buy in Ohio is going to cost a lot to ship to Oregon.
Bide your time. Yes, everything will be picked over by the end of an estate sale, but what's left will be marked down. If you saw something that was $50 on the first day, it could well be discounted to $25 the next day.
Annie Reneau 09.17.21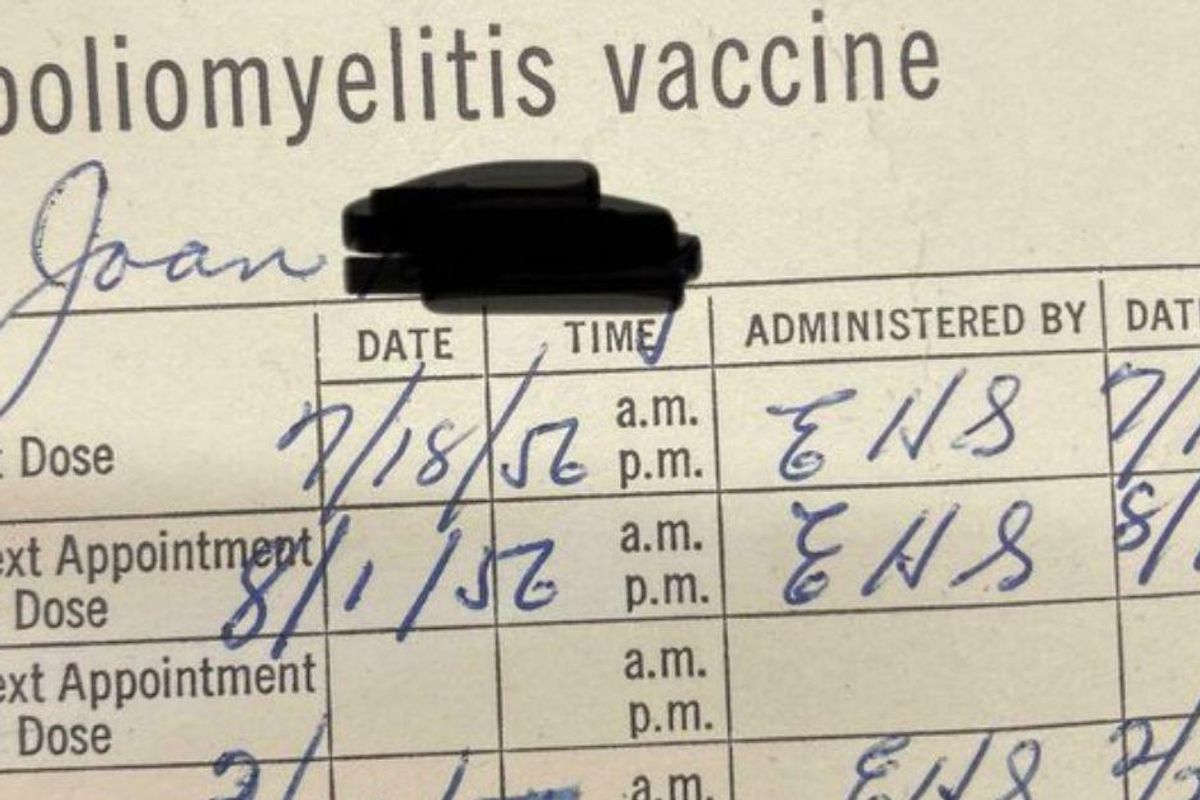 Vaccines are without a doubt one of the most impactful scientific advancements in human history. Through vaccines, we eliminated smallpox, have nearly eliminated polio worldwide, and have saved countless lives through protection from a host of other infectious diseases. Yet even with that history, millions of Americans are refusing the coronavirus vaccines and decrying efforts to mandate proof of vaccination to partake in certain activities. Read HERE.
National Book Awards Announces Its 2021 Nominees
The shortlists for the National Book Awards will be made public on Oct. 5. The winners will be announced at a ceremony on Nov. 17. Go HERE for the complete list of nominees.
As it is every two years, control of the House and Senate will once again be at stake in the November 2022 midterm elections, and one of the best tools we have for predicting those election results is polling of the generic congressional ballot. The generic congressional ballot question typically asks respondents which party they intend to vote for in the upcoming congressional election, without naming specific candidates — allowing the question to be asked nationally to gauge the overall political environment. And for several years now, we at FiveThirtyEight have been collecting these polls and calculating a weighted average for them, and we're excited today to publish our generic ballot average for the 2022 election cycle.  Read more
7 Great Colleges That Are Perfect For Adult Learners
If you are thinking about continuing education, these schools specialize in helping older adults get their degrees.
By Danielle Braff September 14, 2021
When you're going back to (or starting) college at the age of 40, it's not as much fun to sit next to 18-year-olds. So … don't. There are schools specializing in helping older learners get their degrees — whether that's popping you into classes filled with students your age, or offering free classes to older students. Here are a few we love. Read the list HERE.
Celebrate National Hispanic Heritage Month with resources from the Gilder Lehrman Institute
A New Hamilton Cast Read Along en Español

In honor of National Hispanic Heritage Month, we are pleased to release our first Hamilton Cast Read Along entirely in Spanish. Rick Negron, who plays King George III in the North American Tour of Hamilton, reads The Storyteller's Candle/ La velita de los cuentos by author Lucía González and illustrator Lulu Delacre. Or watch a different reader below.
A Rabbi's Guide on Making Amends and Letting Those Grudges Go
Sept. 12, 2021 By David Wolpe
There will always be things we cannot fully forgive and people who do not deserve to be restored to good reputation. And forgiving someone does not necessarily mean readmitting that person to your life. In most cases, however, Jewish teachings insist that fair judgment does not require damnation.  The more we believe in judging by potential, that what people do is not the sum of who they can be, the more likely we are to create a society that can help people move past shame. … [Y]om Kippur does…offer guidance for seeking forgiveness. 
First, you must apologize to those you've hurt, sincerely, as many as three times. The apology should not come weighed down with justification, but rather should acknowledge the other person's hurt and express sincere regret.
Second, serious, sustained reflection is required to try to change who you are. [S]low, careful restoration takes time. The one who is sorry today and expects to stride right back, unblemished, is naïve or conniving.
Third, you must change your ways. Sorrow is not a strategy. It is a vulnerability and it is a promise.
Read the entire article HERE.
50 Free Apps for Apple and Android Phones
by Edward C. Baig and Ed Waldman, AARP, September 1, 2021
Apps by subject
Venture Smith: The First Slave Narrative
September 9, 2021 by Neely Tucker (Library of Congress)
Descendants of Venture Smith gather at his gravesite in East Haddam, Connecticut, during the town's 2019 Venture Smith Day. Photo courtesy of Venture Smith Day Celebration Committee.
Delighted to write this post with Mark Dimunation, chief of the Rare Book and Special Collections Division.
"I was born at Dukandarra, in Guinea, about the year 1729. My father's name was Saungin Furro, Prince of the tribe of Dukandarra."
That's the opening line of Venture Smith's "A Narrative of The Life And Adventures of Venture, A Native Of Africa: But Resident Above Sixty Years in the United States of America," the earliest slave narrative in the United States, published in 1798.
Read more HERE.
Lost Your COVID-19 Vaccine Card? Here's How to Get It Back
Keeping immunization records handy is becoming increasingly important
by Catherine Maddux, AARP, September 2, 2021
Proof of COVID-19 vaccination is fast becoming a necessity, with talk of booster shots on the horizon and vaccine requirements affecting many aspects of day-to-day life — from dining out to working in an office. But what if you've lost that awkwardly shaped white card — it doesn't quite fit in a standard wallet — or never got one in the first place?
Luckily, most vaccine providers and state health departments have already put in place measures to help you get a new one, or at least obtain a digital record of your vaccination.
Read more HERE.
Library of Congress and NPR Announce National Book Festival Podcast Series
NPR and the Library of Congress are proud to announce a collaboration between the National Book Festival and several of NPR's most popular podcasts. NPR journalists always interview authors at the Festival and will continue to do so, but this year for the first time, there will be an interview series with National Book Festival authors publishing across NPR's podcast feeds as part of the Festival.
Click here for more information.
Jazzy Happenings
South Carolina Jazz Festival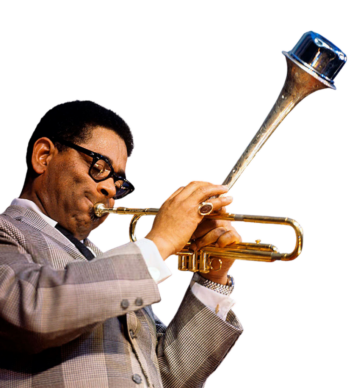 Celebrate Dizzy's 104th birthday with safe, in-person concerts AND online, virtual concerts! Cheraw comes alive with a weekend of Jazz and activities. This year's festivities take place on October 15-16. Go HERE for more information.
Myrtle Beach Jazz Festival 2021
October 15-17, 2021
Carver Street – Myrtle Beach, South Carolina
Go HERE for more information.
An Evening with Gregory Porter
An Evening With Gregory Porter has been rescheduled again to Saturday, September 25, 2021.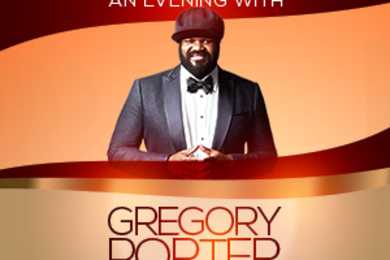 September 25, 2021
Go HERE for more information or if you purchased tickets for the previous shows.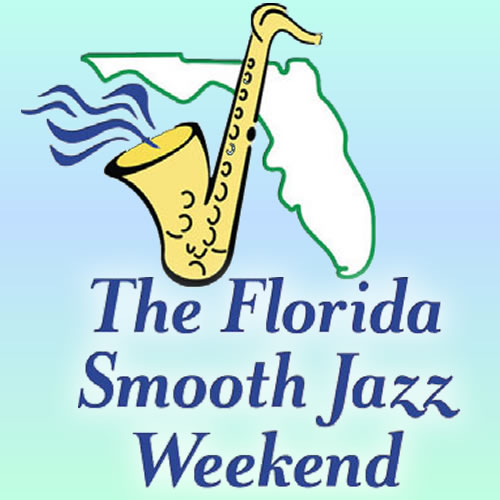 NOV 5-7, 2021 THE FLORIDA SMOOTH JAZZ FOUNDATION The Florida Smooth Jazz Weekend Daytona Beach, Florida, USA
Hosted by ERIC DARIUS, includes performances from BRIAN CULBERTSON, RICK BRAUN, JONATHAN BUTLER, KEIKO MATSUI, NAJEE, and many more at the Hilton Oceanfront Resort in Daytona Beach. Limited to less than 600 guests, packages include Concerts, Hotel and Meals. Optional Thursday Night package available w/Sax to the Max featuring VINCENT INGALA, MICHEL LINGTON & PAUL TAYLOR. Call 386-681-7007 to join!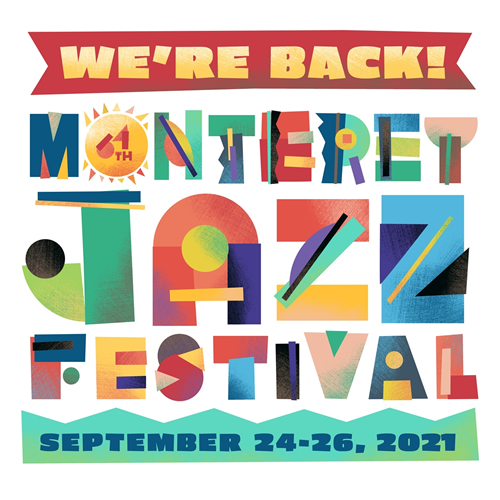 SEP 24-26, 2021 Monterey Jazz Festival Monterey, California, USA
Monterey Jazz Festival is back, the 64th Annual! The multiple GRAMMY-Award winning Line-up features HERBIE HANCOCK, GEORGE BENSON, PAT METHENY SIDE-EYE, TERRI LYNE CARRINGTON + SOCIAL SCIENCE, KANDACE SPRINGS, and many others! Three-Day Tickets Available in July at montereyjazzfestival.org!
September is:
Prostate Cancer Awareness Month
Classical Music Month
Hispanic Heritage Month
Baby Safety Month
National Childhood Cancer Awareness Month
National Childhood Obesity Awareness Month
National Sickle Cell Awareness Month
National Suicide Prevention Month
Ovarian Cancer Awareness Month
Pulmonary Fibrosis Awareness Month
Library Card Sign-Up Month
National Historically Black Colleges and Universities Week (9/26 – 10/3)
National Assisted Living Week (9/12 – 9/18)
Days
9/19 Talk Like a Pirate Day
9/21 Chinese Moon Festival
9/22 Autumn Equinox
9/24 Native American Day
The Revised Common Lectionary -scripture readings for Year B
Season after Pentecost
Year B
First* reading and Psalm
Alternate* First reading and Psalm
Second reading
Gospel
Proper 20 (25)
Seventeenth Sunday after Pentecost
September 19, 2021
ART — PRAYER
Proverbs 31:10-31

Psalm 1
Wisdom of Solomon 1:16-2:1, 12-22
or
Jeremiah 11:18-20

Psalm 54
James 3:13 – 4:3, 7-8a
Mark 9:30-37
Proper 21 (26)
Eighteenth Sunday after Pentecost
September 26, 2021
ART — PRAYER
Esther 7:1-6, 9-10; 9:20-22

Psalm 124
Numbers 11:4-6, 10-16, 24-29

Psalm 19:7-14
James 5:13-20
Mark 9:38-50
Proper 22 (27)
Nineteenth Sunday after Pentecost
October 3, 2021
ART — PRAYER
Job 1:1, 2:1-10

Psalm 26
Genesis 2:18-24

Psalm 8
Hebrews 1:1-4, 2:5-12
Mark 10:2-16
Proper 23 (28)
Twentieth Sunday after Pentecost
October 10, 2021
ART — PRAYER
Job 23:1-9, 16-17

Psalm 22:1-15
Amos 5:6-7, 10-15

Psalm 90:12-17
Hebrews 4:12-16
Mark 10:17-31
Proper 24 (29)
Twenty-First Sunday after Pentecost
October 17, 2021
ART — PRAYER
Job 38:1-7, (34-41)

Psalm 104:1-9, 24, 35c
Isaiah 53:4-12

Psalm 91:9-16
Hebrews 5:1-10
Mark 10:35-45
Proper 25 (30)
Twenty-Second Sunday after Pentecost
October 24, 2021
ART — PRAYER
Job 42:1-6, 10-17

Psalm 34:1-8, (19-22)
Jeremiah 31:7-9

Psalm 126
Hebrews 7:23-28
Mark 10:46-52
Proper 26 (31)
Twenty-Third Sunday after Pentecost
October 31, 2021
(If All Saints not observed on this day)
ART — PRAYER
Ruth 1:1-18

Psalm 146
Deuteronomy 6:1-9

Psalm 119:1-8
Hebrews 9:11-14
Mark 12:28-34
Proper 27 (32)
Twenty-Fourth Sunday after Pentecost
November 7, 2021
ART — PRAYER
Ruth 3:1-5; 4:13-17

Psalm 127
1 Kings 17:8-16

Psalm 146
Hebrews 9:24-28
Mark 12:38-44
Proper 28 (33)
Twenty-Fifth Sunday after Pentecost
November 14, 2021
ART — PRAYER
1 Samuel 1:4-20

1 Samuel 2:1-10 **
Daniel 12:1-3

Psalm 16
Hebrews 10:11-14, (15-18), 19-25
Mark 13:1-8
Reign of Christ – Proper 29 (34)
Twenty-Sixth Sunday after Pentecost
November 21, 2021
ART — PRAYER
2 Samuel 23:1-7

Psalm 132:1-12, (13-18)
Daniel 7:9-10, 13-14

Psalm 93
Revelation 1:4b-8
John 18:33-37
Who Am I?
I am Kintsugi, a broken and oft repaired vessel. Kintsugi, also known as kintsukuroi, is the Japanese art of repairing broken pottery by mending the areas of breakage with lacquer dusted or mixed with powdered gold, silver, or platinum, a method similar to the maki-e technique. "An art form born from mottainai — the feeling of regret when something is wasted — and "mushin," the need to accept change: the cracks are seamed with lacquer resin and powdered gold, silver, or platinum, and often reference natural forms like waterfalls, rivers, or landscapes. This method transforms the artifact into something new, making it more rare, beautiful, and storied than the original," according to Andrea Mantovani. Read more HERE.
Total Page Visits: 23394 - Today Page Visits: 38