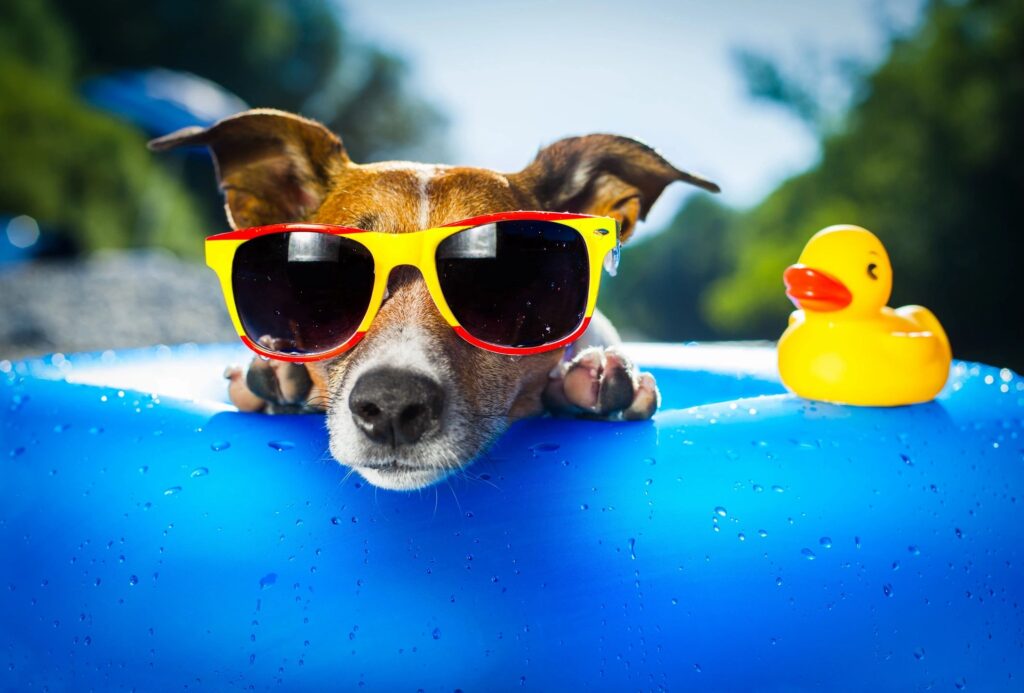 June is here! Hot fun in the summertime. Especially if you've been vaccinated. You HAVE been vaccinated, right?

Kintsugi 6/2/21
The women are 7-2! Go Sun.
What Happens When You Stop Having Sex?
According to the experts at WebMD, a number of unintended consequences can occur if you stop having sex. Granted, some people might want to stop, but for those of us who don't stop of our own volition, here are some things to consider:
your heart may not work as well
your short term memory may decline, especially if you are between 50-89
your immune system may get weaker
your intimate relationship may change
you may sleep less
aches and pains (not your spouse) may hang around more
look at the slideshow HERE
So What To Do If You Aren't Having Sex (and want to)? Hit the Reset Button!
Liberate your body's energy in a new way: "Go dancing or try yoga," Allison Moon, author of "Girl Sex 101," told Healthline. "Once you affirm your connection with your own body, you can affirm your connection with your partner's body." One survey found that coupled but sexually inactive people were prone to feelings of sadness and felt unattractive. Reclaim your sexual power by finding new ways to move and get comfortable in your body.
Try nonsexual massage. Dr. Pepper Schwartz suggests, "Experiment with "sensate focus" — a Masters and Johnson technique in which one partner gently strokes the other's naked body, back, and front, each person learning how to touch and be touched again. As you vary the pressure of your touch, you give and get feedback on what feels good; however, there is no attempt to arouse the other person with genital touching. Instead, the goal is a sensual experience that builds trust (and comfort with physical interaction). Do as many sessions as you need to feel comfortable — and to find yourself craving more."
"Go on a sexy overnight getaway (or not): "Go away to experiment with [a] little role-play. Make up backstories for your characters ahead of time, dress up, and have fun with it," says Megatron. The U.S. Travel Association even reports that couples that travel together have better sex lives.
Clear the decks for action. You may need to buy a lubricant or a vaginal moisturizer to repair tissues. It may be necessary to get medical advice on erectile or medication issues. There are more solutions to physical problems than you can imagine.
For more suggestions, read HERE, HERE, HERE and HERE.
In the Alternative, Go Toy Shopping!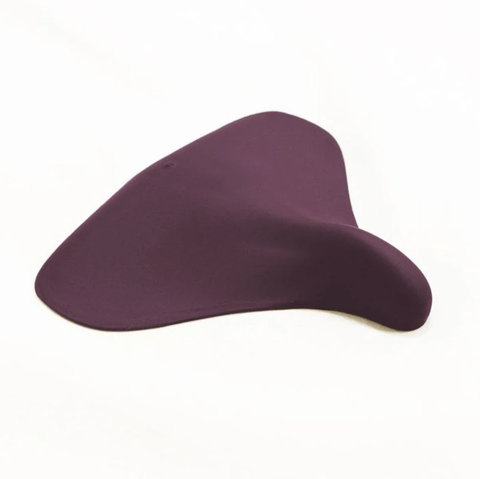 If you aren't partnered or don't have a friend with benefits, go toy shopping. May was National Masturbation Month, and there are lots of suggestions out there for toys for people with vaginas and people with penises, and for use by multiples and/or singles.
A Guide to Airline Policies as Flying Takes Off Again
It's business as usual with the end of middle-seat blocking, the return of change fees and more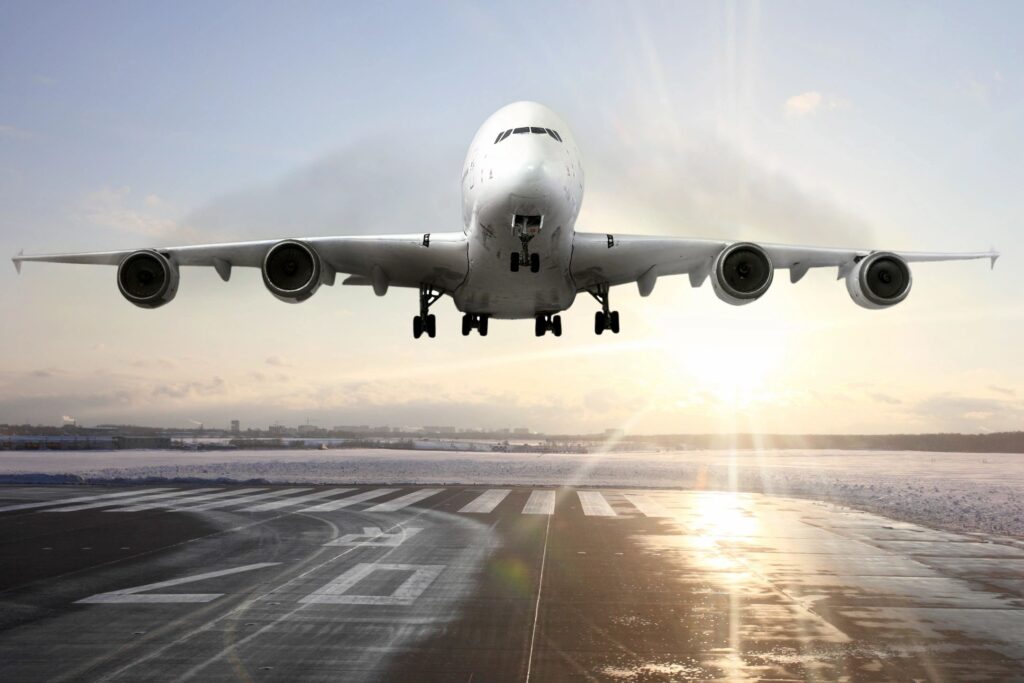 by Larry Bleiberg, AARP, May 18, 2021
On May 1, Delta Airlines ended the practice of blocking the middle seat on flights, an effort initiated more than a year earlier to preserve social distancing on planes. It was the last holdout: Other major airlines had announced plans to drop the practice earlier. Likewise, most airlines have ended or will soon end the policy of offering refunds and waiving change fees on basic economy seats. (But be aware that if an airline cancels or significantly delays your flight, you are entitled to a refund as mandated by the U.S. Department of Transportation.)
Read about airline changes, by company, HERE. Amtrak, too.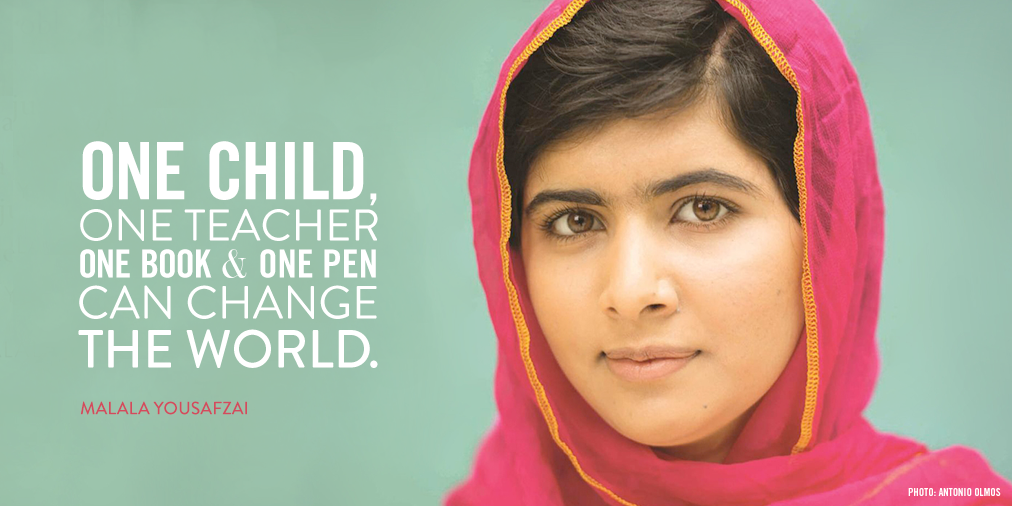 Malala Is British Vogue's July Cover Star
BY EDWARD ENNINFUL 1 JUNE 2021
When it comes to people I admire, Malala Yousafzai is right at the top. At 23, the world's most famous university graduate has already lived so many lives. Activist, author, tireless campaigner for girls' education, daughter, sister, student and survivor. It's hard to believe it was only a decade ago that she was a young teenager with a passion for learning, living in Pakistan's Taliban-controlled Swat Valley, blogging about her experience for the BBC and giving a voice to girls denied the right to learn. A near-fatal attempt on her life in 2012 – or what she calls "the incident" – brought her to Britain for specialist surgery. But she didn't stop there.
Read more about this extraordinary woman and see fabulous pix HERE.
THE STATES WITH THE MOST (AND LEAST) PEOPLE ON FOOD STAMPS
By Kathy Morris writing at zippia.com
Summary Of Facts
Households must earn less than 130% of the poverty level to receive SNAP
A family of four would need to make $31,980 or less to receive SNAP benefits
The average household receives $256 a month to spend on food
Nationally, 12.4 percent of Americans receive food stamps to supplement their food
New Mexico has the highest percentage of food stamp recipients at 21.49%
California has the highest amount of food stamp recipients- 3,987,751
Here are the 10 states with the highest rate of food stamp (SNAP) recipients:
Looking for Interesting Reading?
Want to learn more about African-American history? Think you know a lot and want to fill in some gaps? Need something to back up your wolf tickets at the barbershop? Here are some resources to help.
The New Jim Crow: Mass Incarceration in the Age of Colorblindness by Michelle Alexander
Begin Again: James Baldwin's America and Its Urgent Lessons for Our Own by Eddie Glaude Jr
This Bridge Called My Back: Writings by Radical Women of Color (4th ed) by Cherrie Moraga, Gloria Anzaldua
Four Hundred Souls: A Community History of African America, 1619-2019 by Ibram X. Kendi, Keisha N. Blain
A Black Women's History of the United States by Daina Ramey Berry and Kali Nicole Gross
Caste: The Origins of Our Discontents by Isabel Wilkerson
But Some of Us Are Brave: Black Women's Studies (2nd ed) by Akasha Hull, Patricia Bell-Scott, and Barbara Smith
The Red Record Tabulated Statistics and Alleged Causes of Lynching in the United States by Ida B. Wells-Barnett
The Fire Next Time by James Baldwin
The Marrow of Tradition by Charles W Chesnutt
My Soul Is Rested: The Story of the Civil Rights Movement in the Deep South, by Howell Raines
The Race Beat: The Press, the Civil Rights Struggle, and the Awakening of a Nation, by Gene Roberts and Hank Klibanoff
Stamped from the Beginning: The Definitive History of Racist Ideas in America by Ibram X. Kendi
The Color of Law: A Forgotten History of How Our Government Segregated America by Richard Rothstein
Creating Black Americans: African-American History and Its Meanings, 1619 to the Present by Nell Irvin Painter
The Warmth of Other Suns: The Epic Story of America's Great Migration by Isabel Wilkerson
Cry Liberty: The Great Stono River Slave Rebellion of 1739 (New Narratives in American History) Illustrated Edition by Peter Charles Hoffer
The First Reconstruction: Black Politics in America from the Revolution to the Civil War (The John Hope Franklin Series in African American History and Culture) by Van Gosse
The Indispensables: The Diverse Soldier-Mariners Who Shaped the Country, Formed the Navy, and Rowed Washington Across the Delaware Kindle Edition by Patrick K. O'Donnell
The Ground Breaking: The Tulsa Race Massacre and an American City's Search for Justice by Scott Ellsworth
American Patriots: The Story of Blacks in the Military from the Revolution to Desert Storm by Gail Lumet Buckley
From Slavery to Freedom 10th edition by John Hope Franklin
A People's History of the United States by Howard Zinn
Blood Done Sign My Name by Timothy B. Tyson
Complicity: How the North Promoted, Prolonged and Profited from Slavery by Anne Farrow, Joel Lang, and Jenifer Frank
A Different Mirror: A History of Multicultural America by Ronald Takaki
Debating Diversity: Clashing Perspectives on Race and Ethnicity in America 3rd Edition by Ronald Takaki (Editor)
Chocolate Cobbler
Also known as chocolate pudding cake, chocolate cobbler is two desserts in one: a layer of tender cake mixed up with warm, pudding-like fudge. It's also made with basic pantry staples, so you can whip it up at a moment's notice or whenever a serious chocolate craving hits. Cobblers like this one are made in an unconventional way, but be sure to follow the directions. First, the batter is poured into a buttered baking dish, then a layer of dry ingredients are scattered on top, then boiling water is poured over the entire dish. Once the batter is in the baking dish, don't stir it. As the cobbler bakes, this will help it form pockets of pudding and cakelike crust. This Chocolate Cobbler serves eight people, making it a perfect dinner party dessert. When dinner is served, pop the baking dish in the oven, and dessert will be ready by the time everyone is done. Don't forget the vanilla ice cream!
Active: 15 mins Total: 45 mins Yield: Serves 8
Ingredients
3/4 cup butter
1 cup self-rising flour
1/2 cup semisweet chocolate chips
3/4 cup packed light brown sugar, divided
1 cup granulated sugar, divided
7 tablespoons unsweetened cocoa, divided
1/2 cup whole milk
2 teaspoons vanilla extract
1 1/2 cups boiling water
Vanilla ice cream
Directions
Step 1 Preheat oven to 350°F. Place butter in an 11- x 7-inch baking dish. Place dish in oven (the oven does not need to be fully preheated). Heat until butter melts, about 10 minutes. Remove from oven.
Step 2 Stir together flour, chocolate chips, 1/2 cup of the brown sugar, 1/3 cup of the granulated sugar, and 2 tablespoons of the cocoa in a medium bowl. Stir together milk and vanilla in a separate bowl. Stir milk mixture into flour mixture until batter is smooth. Pour batter evenly over melted butter in baking dish (do not stir).
Step 3 Stir together remaining 5 tablespoons cocoa, 1/4 cup brown sugar, and 2/3 cup granulated sugar in a small bowl. Sprinkle evenly over batter in baking dish (do not stir). Gently pour boiling water over mixture in dish (do not stir).
Step 4 Bake in preheated oven until edges are golden brown and mixture is set on top, 30 to 35 minutes. Serve cobbler warm with vanilla ice cream. DO NOT OVERBAKE.
© Copyright 2021 southernliving.com. All rights reserved. Printed from https://www.southernliving.com 06/03/2021
Just a note: What if you don't live in the south? Why buy a whole bag of flour when you only need 1 cup? In order to make your own self-rising flour, all you need is all-purpose flour, baking powder, and salt. For every cup of self-rising flour you are substituting follow this ratio and mix thoroughly before using:
1 cup all-purpose flour
1 1/2 tsp baking powder
1/4 tsp salt
Another note: I first heard of chocolate pudding cake because of Helen Corbitt, the doyenne of the Zodiac Room of Neiman Marcus in Dallas, Texas. Going shopping with my mom and her best friend, and having a special lunch there, were indescribable pleasures. Corbitt published, in 1981, The Helen Corbitt Collection. Now out of print, this book was a marvelous expression of the highest ideals of entertaining and food preparation. while no longer current – she used sugar, butter and eggs – her section on "This and That" was full of hints, suggestions, and tiny recipes. Her Tunnel of Fudge cake formed the basis for my addiction to chocolate pudding cake. Made with 3 sticks of butter, 1 1/2 cups sugar, 6 eggs, 2 cups of flour, a package of dry frosting mix, and 2 cups chopped, toasted pecans, this was a chocolate lover's dream.
The National Oceanic and Atmospheric Administration predicts 13-20 named storms, 6-10 hurricanes and 3-5 major hurricanes to form this season. An average hurricane season produces 14 named storms, seven hurricanes and three major hurricanes. The NOAA forecasts a 60% chance of an above-normal hurricane season, a 30% chance of an near-normal season and a 10% chance of a below-normal season.
The South Carolina Emergency Management Division released its annual Hurricane Guide over the weekend. It's available online and in convenience stores, and was sent out with newspapers around the state Sunday.
The first storm of the year has already passed: Tropical Storm Ana formed a week ago, but did not pose a threat to land before it dissipated in the Atlantic.
Here is the list of names for the 2021 season:
Bill
Claudette
Danny
Elsa
Fred
Grace
Henri
Ida
Julian
Kate
Larry
Mindy
Nicholas
Odette
Peter
Rose
Sam
Teresa
Victor
Wanda
Now is the time to make plans, If you don't need them, wonderful! If you do, and don't have them, well….
JAMA Editor Placed on Leave After Deputy's Comments on Racism
By Apoorva Mandavilli Published March 25, 2021 Updated June 1, 2021
Following controversial comments on racism in medicine made by a deputy editor at JAMA, the editor in chief of the prominent medical journal was placed on administrative leave on Thursday. A committee of the American Medical Association, which oversees the journal, said Dr. Howard Bauchner would be replaced by an interim editor pending results of an independent investigation. The decision was announced on Thursday in an email to employees. JAMA is one of the world's leading medical journals, publishing research that shapes the scientific agenda and public policy around the globe. 
The podcast was promoted with a tweet from the journal that said, "No physician is racist, so how can there be structural racism in health care?" "It's not just that this podcast is problematic — it's that there is a long and documented history of institutional racism at JAMA," said Dr. Brittani James, a Black physician who practices on the South Side of Chicago and who helped begin the petition. Read HERE.
Taming the world's leading killer: high blood pressure
Dr. Tom Frieden June 1, 2021
Dr. Tom Frieden, director of the US Centers for Disease Control and Prevention during the Obama administration, when he oversaw responses to the H1N1 influenza, Ebola and Zika epidemics, is President and CEO of Resolve to Save Lives, an initiative of Vital Strategies and Senior Fellow for Global Health at the Council on Foreign Relations.    

(CNN)   An article published recently in the New England Journal of Medicine reports some astounding research findings which could save millions of lives. Why did you miss it? Because there was zero media coverage (apart from a few specialty medical blogs). Zero. That tells you something. Tells you a lot, actually. So, here are the details. High blood pressure is the world's leading killer -- and will kill more people, including more young people, than Covid-19 (and, in usual years, more than all other infectious diseases combined). High blood pressure can be prevented, mostly by reducing dietary sodium, and is effectively treated with safe, low-cost medications.
Amazon Prime Day June 21 & 22
Amazon Prime Day is an annual two-day event for members of Amazon's Prime subscription service, which the company reports are now 200 million strong worldwide. Existing or new customers to the service, which costs $12.99 a month ($119 per year), will get access to tons of top-rated products at jaw-dropping discounts during this monster sale. Members will also be able to stream movies and TV on Prime Video and read thousands of books on Prime Reading (among other perks). Those on the fence can even test the service out for a free 30-day trial.
Amazon Sidewalk is shared wireless network
Amazon customers have one week to opt out of a plan that would turn every Echo speaker and Ring security camera in the US into a shared wireless network, as part of the company's plan to fix connection problems for its smart home devices. The proposal, called Amazon Sidewalk, involves the company's devices being used as a springboard to build city-wide "mesh networks" that help simplify the process of setting up new devices, keep them online even if they're out of range of home wifi, and extend the range of tracking devices such as those made by Tile. But Sidewalk has come under fire for the apparent lack of transparency with which Amazon has rolled out the feature, as well as the limited time available for users to complete the tricky process required to opt out. Other critics have expressed concerns that failing to turn the setting off could leave customers in breach of their internet service provider's terms and conditions."Amazon Sidewalk is a shared network that helps devices work better," the company said in a Q&A document for users. "In the future, Sidewalk will support a range of experiences from using Sidewalk-enabled devices, such as smart security and lighting and diagnostics for appliances and tools."The feature works by creating a low-bandwidth network using smart home devices such as Amazon Echoes and Ring security cameras. At its simplest, it means that a new Echo can set itself up using a neighbour's wifi, or a security camera can continue to send motion alerts even if its connection to the internet is disrupted, by piggybacking on the connection of another camera across the street. Other devices that don't need a high-bandwidth connection, such as smart lights, pet locators or smart locks, can use Sidewalk all the time. But the company's plans have caused alarm among observers.
Read more HERE.
Busy week. Hi, Bettina Dixon. Happy birthday. Heat wave coming – no, it's here. Protect yourself, children and the elderly, and your pets.

Wild Cooking Woman 5/23/21
The girls are playing well.
How To Protect Yourself in Hot Weather
Read ways to prevent heat-related deaths HERE. Check the back seat of your car every time you get out, especially if you have children. (Honey's truck flashes a message to check the back seat every time you turn off the engine.) Every year, there are preventable deaths from parents leaving their young children in a closed car during hot weather. Also, here are ways to take care of your animals. If you see animals outside during the hot weather, and you don't see water and shade, report them to the SPCA. That is animal cruelty.
To protect my dog, I do the following:
Leave her at home when I run errands. It's too hot for her to wait in the car.
Always have a bowl of cool water available for her. I put ice in it, and she enjoys crunching on the cubes.
Check her for fleas and ticks. I keep the monthly flea stuff date marked on the calendar so I don't forget.
Irritants cause scratching, so I look for any rashes, cuts, or other things that might make her scratch. I use a bath of oatmeal and baking soda for doggie skin irritations.
Freeze her toys with peanut butter in them, so she will have something to do while I'm out.
Get a kiddie pool and her to splash in. She likes to splash in the lake, but I don't want to clean up after a muddy dog.
Make sure her vaccinations are up to date.
To protect myself, I do the following:
Cook when the temperature is low (early in the morning [NOT me] or late in the evening), or use the microwave, toaster oven, or air fryer.
Turn off my computer when I am not using it. That saves the hard drive from overheating (the internal fans can only do so much).
Drink plenty of liquid. I hate water, so I add a slice of lime or if I'm flush, drink watermelon flavored Hint water.
Eat food with lots of liquid, like watermelon and other melons, berries, frozen pops, cucumber, spinach (spinach salad with cucumber, tomato and strawberries is fabulous)
Stay out of the sun between 10 am and 3 pm.
Sit on my deck under the umbrella, with a fan blowing on me, and covered in sunscreen.
I like egg salad, but the mayo doesn't like heat, so make your sandwich and put the leftovers in the fridge right away. Be safe from food poisoning.
Go to the beach in the evening. It's less crowded and cooler.
Avoid articles that suggest wonderful deserts that use your oven: cakes, pies, etc.
Keep the shades drawn in the heat of the day to keep the sun and heat out.
When it's really hot, turn on the a/c.
Take a light sweater for being indoors when the building a/c seems to be set at 60F.
One of my favorite recipes is grilled peaches and figs with mascarpone cheese.
Split the figs and peaches in half vertically. Peel the peaches and remove the pit. Mix twice as much honey as olive oil, or even 3:1. You only need a little for each piece of fruit. Heat the honey and olive oil until it is thin but not boiling. You want it to be syrupy. Stick a sprig of rosemary in each fruit half, if you want. Dip the fruit in the honey syrup and grill on your grill for a few minutes, then turn them and grill on the other side. The whole thing shouldn't take more than perhaps a couple of minutes. Stand over them while they are grilling and watch. They will burn the second you leave. You want them to have grill marks and begin to sweeten up and get a tiny bit smoky. If you don't have a grill, you can use a cast iron grill inside the kitchen, or roast in the oven. Grilling is best.
Now, take a package of mascarpone cheese and whip it with a tablespoon of rum or vanilla, and a dribble of honey left over from your earlier dipping. You can use a fork, a whisk, or some kind of inversion mixer. Do not use the blender, the texture comes out wrong.
Serve on a plate with 2 fig halves, 1 peach half, and a dollop of cheese. Those people who say "I don't like figs" or even "what's a fig?" will likely come back for seconds. You can also substitute fresh pineapple, eliminating the rosemary.
What We're Watching/Listening To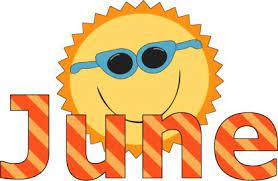 African American Music Appreciation Month
Dairy Month
Effective Communications Month
World Infertility Awareness Month
Gay and Lesbian Pride Month
Great Outdoors Month
Caribbean American Heritage Month
National Adopt a Cat Month
National Fresh Fruit and Vegetables Month
Alzheimer's and Brain Awareness Month
Fireworks Safety Month
National Iced Tea Month
Rose Month
National Soul Food Month
Turkey Lovers Month
National PTSD Awareness Month
Special Days
6/4 National Doughnut Day
6/5 Constitution Day
6/5 Hot Air Balloon Day
6/5 World Environment Day
6/6 D Day
6/6 National Cancer Survivors Day
6/7 Chocolate Ice Cream Day
6/10 Iced Tea Day (a southern holiday I'm sure)
6/11 German Chocolate Cake day
6/14 Flag Day
6/15 World Elder Abuse Awareness Day
6/16 Fresh Veggies Day
6/19 Juneteenth
6/19 National Martini Day
6/20 Father's Day
6/21 Summer Solstice
6/25 National Catfish Day
6/27 PTSD Awareness Day
6/28 National Tapioca Day
The Revised Common Lectionary -scripture readings for Year B
Season after Pentecost
Year B
First* reading and Psalm
Alternate* First reading and Psalm
Second reading
Gospel
Proper 5 (10)
Second Sunday after Pentecost
June 6, 2021
ART — PRAYER
1 Samuel 8:4-11, (12-15), 16-20, (11:14-15)

Psalm 138
Genesis 3:8-15

Psalm 130
2 Corinthians 4:13-5:1
Mark 3:20-35
Proper 6 (11)
Third Sunday after Pentecost
June 13, 2021
ART — PRAYER
1 Samuel 15:34 – 16:13

Psalm 20
Ezekiel 17:22-24

Psalm 92:1-4, 12-15
2 Corinthians 5:6-10, (11-13), 14-17
Mark 4:26-34
Proper 7 (12)
Fourth Sunday after Pentecost
June 20, 2021
ART — PRAYER
1 Samuel 17:(1a, 4-11, 19-23), 32-49

Psalm 9:9-20

or

1 Samuel 17:57-18:5, 18:10-16

Psalm 133
Job 38:1-11

Psalm 107:1-3, 23-32
2 Corinthians 6:1-13
Mark 4:35-41
Proper 8 (13)
Fifth Sunday after Pentecost
June 27, 2021
ART — PRAYER
2 Samuel 1:1, 17-27

Psalm 130
Wisdom of Solomon 1:13-15, 2:23-24
or
Lamentations 3:22-33

Psalm 30
2 Corinthians 8:7-15
Mark 5:21-43
Proper 9 (14)
Sixth Sunday after Pentecost
July 4, 2021
ART — PRAYER
2 Samuel 5:1-5, 9-10

Psalm 48
Ezekiel 2:1-5

Psalm 123
2 Corinthians 12:2-10
Mark 6:1-13
Proper 10 (15)
Seventh Sunday after Pentecost
July 11, 2021
ART — PRAYER
2 Samuel 6:1-5, 12b-19

Psalm 24
Amos 7:7-15

Psalm 85:8-13
Ephesians 1:3-14
Mark 6:14-29
Proper 11 (16)
Eighth Sunday after Pentecost
July 18, 2021
ART — PRAYER
2 Samuel 7:1-14a

Psalm 89:20-37
Jeremiah 23:1-6

Psalm 23
Ephesians 2:11-22
Mark 6:30-34, 53-56
Proper 12 (17)
Ninth Sunday after Pentecost
July 25, 2021
ART — PRAYER
2 Samuel 11:1-15

Psalm 14
2 Kings 4:42-44

Psalm 145:10-18
Ephesians 3:14-21
John 6:1-21
Proper 13 (18)
Tenth Sunday after Pentecost
August 1, 2021
ART — PRAYER
2 Samuel 11:26 – 12:13a

Psalm 51:1-12
Exodus 16:2-4, 9-15

Psalm 78:23-29
Ephesians 4:1-16
John 6:24-35
Proper 14 (19)
Eleventh Sunday after Pentecost
August 8, 2021
ART — PRAYER
2 Samuel 18:5-9, 15, 31-33

Psalm 130
1 Kings 19:4-8

Psalm 34:1-8
Ephesians 4:25-5:2
John 6:35, 41-51
Proper 15 (20)
Twelfth Sunday after Pentecost
August 15, 2021
ART — PRAYER
1 Kings 2:10-12; 3:3-14

Psalm 111
Proverbs 9:1-6

Psalm 34:9-14
Ephesians 5:15-20
John 6:51-58
Proper 16 (21)
Thirteenth Sunday after Pentecost
August 22, 2021
ART — PRAYER
1 Kings 8:(1,6,10-11), 22-30, 41-43

Psalm 84
Joshua 24:1-2a, 14-18

Psalm 34:15-22
Ephesians 6:10-20
John 6:56-69
Proper 17 (22)
Fourteenth Sunday after Pentecost
August 29, 2021
ART — PRAYER
Song of Solomon 2:8-13

Psalm 45:1-2, 6-9
Deuteronomy 4:1-2, 6-9

Psalm 15
James 1:17-27
Mark 7:1-8, 14-15, 21-23
Proper 18 (23)
Fifteenth Sunday after Pentecost
September 5, 2021
ART — PRAYER
Proverbs 22:1-2, 8-9, 22-23

Psalm 125
Isaiah 35:4-7a

Psalm 146
James 2:1-10, (11-13), 14-17
Mark 7:24-37
Proper 19 (24)
Sixteenth Sunday after Pentecost
September 12, 2021
ART — PRAYER
Proverbs 1:20-33

Psalm 19
Isaiah 50:4-9a

Psalm 116:1-9
or
Wisdom of Solomon 7:26 – 8:1
James 3:1-12
Mark 8:27-38
Proper 20 (25)
Seventeenth Sunday after Pentecost
September 19, 2021
ART — PRAYER
Proverbs 31:10-31

Psalm 1
Wisdom of Solomon 1:16-2:1, 12-22
or
Jeremiah 11:18-20

Psalm 54
James 3:13 – 4:3, 7-8a
Mark 9:30-37
Proper 21 (26)
Eighteenth Sunday after Pentecost
September 26, 2021
ART — PRAYER
Esther 7:1-6, 9-10; 9:20-22

Psalm 124
Numbers 11:4-6, 10-16, 24-29

Psalm 19:7-14
James 5:13-20
Mark 9:38-50
Proper 22 (27)
Nineteenth Sunday after Pentecost
October 3, 2021
ART — PRAYER
Job 1:1, 2:1-10

Psalm 26
Genesis 2:18-24

Psalm 8
Hebrews 1:1-4, 2:5-12
Mark 10:2-16
Proper 23 (28)
Twentieth Sunday after Pentecost
October 10, 2021
ART — PRAYER
Job 23:1-9, 16-17

Psalm 22:1-15
Amos 5:6-7, 10-15

Psalm 90:12-17
Hebrews 4:12-16
Mark 10:17-31
Canadian Thanksgiving Day
October 11, 2021
ART — PRAYER
Joel 2:21-27

Psalm 126



1 Timothy 2:1-7
Matthew 6:25-33
Proper 24 (29)
Twenty-First Sunday after Pentecost
October 17, 2021
ART — PRAYER
Job 38:1-7, (34-41)

Psalm 104:1-9, 24, 35c
Isaiah 53:4-12

Psalm 91:9-16
Hebrews 5:1-10
Mark 10:35-45
Proper 25 (30)
Twenty-Second Sunday after Pentecost
October 24, 2021
ART — PRAYER
Job 42:1-6, 10-17

Psalm 34:1-8, (19-22)
Jeremiah 31:7-9

Psalm 126
Hebrews 7:23-28
Mark 10:46-52
Proper 26 (31)
Twenty-Third Sunday after Pentecost
October 31, 2021
(If All Saints not observed on this day)
ART — PRAYER
Ruth 1:1-18

Psalm 146
Deuteronomy 6:1-9

Psalm 119:1-8
Hebrews 9:11-14
Mark 12:28-34
Proper 27 (32)
Twenty-Fourth Sunday after Pentecost
November 7, 2021
ART — PRAYER
Ruth 3:1-5; 4:13-17

Psalm 127
1 Kings 17:8-16

Psalm 146
Hebrews 9:24-28
Mark 12:38-44
Proper 28 (33)
Twenty-Fifth Sunday after Pentecost
November 14, 2021
ART — PRAYER
1 Samuel 1:4-20

1 Samuel 2:1-10 **
Daniel 12:1-3

Psalm 16
Hebrews 10:11-14, (15-18), 19-25
Mark 13:1-8
Reign of Christ – Proper 29 (34)
Twenty-Sixth Sunday after Pentecost
November 21, 2021
ART — PRAYER
2 Samuel 23:1-7

Psalm 132:1-12, (13-18)
Daniel 7:9-10, 13-14

Psalm 93
Revelation 1:4b-8
John 18:33-37
Total Page Visits: 14334 - Today Page Visits: 94