How many African Americans have won an Oscar in all of history?
Since 1929, more than 3,000 people in total have received the coveted golden statue. Around 60 African-Americans have won Oscars in different categories, in addition to the addition of special prizes also distributed at the ceremony, like those for lifetime achievement. Read more here.
Best Actress
2002 – Halle Berry – 'Monster's Ball'
Best Supporting Actress
1940 – Hattie McDaniel – "Gone with the Wind"
1991 – Whoopi Goldberg – "Ghost"
2007 – Jennifer Hudson – 'Dreamgirls'
2010 – Mo'Nique – 'Precious'
2012 – Octavia Spencer – 'The Help'
2014 – Lupita Nyong'o – '12 Years a Slave'
2017 – Viola Davis – 'Fences'
2019 – Regina King – 'If Beale Street Could Talk'
2022 – Ariana DeBose – 'West Side Story'
Best Leading Actor
1964 – Sidney Poitier – 'Lilies of the Field'
2002 – Denzel Washington – 'Training Day'
2005 – Jamie Foxx – 'Ray'
2007 – Forest Whitaker – 'The Last King of Scotland'
2022 – Will Smith – 'King Richard'
Best Supporting Actor
1983 – Louis Gossett Jr. – 'An Officer and a Gentleman'
1990 – Denzel Washington – 'Glory'
1997 – Cuba Gooding Jr. – 'Jerry Maguire'
2005 – Morgan Freeman – 'Million Dollar Baby'
2017 and 2019 – Mahershala Ali – 'Moonlight' and 'Green Book'
2021 – Daniel Kaluuya – 'Judas and the Black Messiah'
What Other Important Movie Awards Are There?
Palme D'Or – The Cannes International Film Festival
BAFTA Awards – British Academy of Film and Television Arts
The Golden Bear – The Berlin International Film Festival
Filmfare Awards
Grand Jury Prize – The Sundance Film Festival
Golden Globes – Hollywood Foreign Press Association
THE NEW BLACK FILM CANON
BY AISHA HARRIS AND DAN KOIS
From Touki Bouki to Friday, the 75 greatest movies by Black directors, as chosen by our special panel of filmmakers and critics. In partnership with NPR, Slate polled a group of experts—a mix of industry and critical authorities from our previous list, as well as some newcomers—and we're thrilled to present the results in our New Black Film Canon. (Listen to us discuss those new entries on NPR's Pop Culture Happy Hour.) Look at the list here and get to watching.
Telling Her Story: Black Women in Military Fill Gaps in History
Posted by NABJ Black News and Views November 10, 2021 9:03 pm
By KENNAE HUNTER
When most people reflect on past wars such as World War I and II, the Korean War, the Vietnam War, the Civil War and the American Revolution, there is a lot of focus on the men who served. And the majority of those men in history and textbooks are often white.
The forgotten part of the story that many people do not know is the role of African-American women who actively served in the military.
All-Black Female WWII Unit to Receive Congressional Gold Medal
March 18, 2022 | By Katie Lange , DOD News
Sorting mail might not seem like a monumental task to most, but in war-torn Europe during World War II, it certainly was for the 6888th Central Postal Directory Battalion: the only all-Black Women's Army Corps unit to be stationed overseas during the conflict.
Of the more than 140,000 women who served in the Women's Army Corps during World War II, about 6,500 of them were Black. The Army created the 6888th in late 1944 and included five companies totaling about 850 Black women. They were commanded by Army Maj. Charity Adams, who finished the war as a lieutenant colonel, becoming the highest-ranking Black woman during the war.
Army historians said the women processed 65,000 pieces of mail per eight-hour shift in Birmingham and cleared what was thought to be a six-month backlog in only half that time — a total of about 17 million pieces of mail. The women of the 6888th received high praise for their work. Upon recognizing them, service members thanked them in the streets. Still, they faced discrimination due to their color and gender. According to the National Museum of the U.S. Army, several Black male service members assumed the women were sent to Europe to provide them with companionship — a notion the women of the 6888th quickly set straight. When the Red Cross denied them entry to their club and instead opened a segregated club for the women, the battalion never set foot in it to show their united disapproval of such a slight. More HERE.
Shop Black-Owned Bookstores
Don't let mammoth and online booksellers put our independent, black-owned bookstores out of business.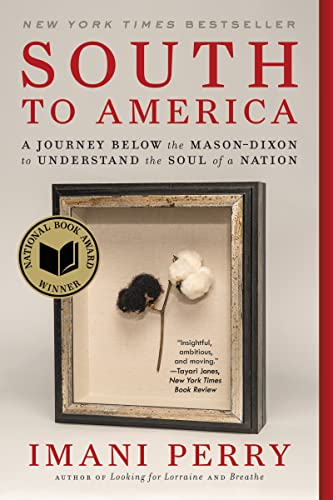 This is the story of a Black woman and native Alabaman returning to the region she has always called home and considering it with fresh eyes. Her journey is full of detours, deep dives, and surprising encounters with places and people. She renders Southerners from all walks of life with sensitivity and honesty, sharing her thoughts about a troubling history and the ritual humiliations and joys that characterize so much of Southern life. Weaving together stories of immigrant communities, contemporary artists, exploitative opportunists, enslaved peoples, unsung heroes, her own ancestors, and her lived experiences, Imani Perry crafts a tapestry unlike any other.
Eric Bieniemy, the former Chiefs OC, has signed a deal to become the Commanders' assistant head coach/offensive coordinator. Bieniemy's success in Kansas City is well-documented. So is the NFL's dearth of Black head coaches — and recent failings of White head coaches who were hired despite marginal experience and success. Here's more on Bieniemy's hiring — or non-hiring — which has called the league's record on race and head coaching opportunities into question once again.
Study finds wealthy Black families fare worse on maternal and infant health than the poorest white families
Indeed, infant and maternal health in Black families at the top of the income distribution is markedly worse than that of white families at the bottom of the income distribution.
Listen HERE. Read the research HERE.
Black History Month Booklist
Celebrate Black History Month with our Read Across America African American Booklist. Read and share the stories of Black writers and inspire young readers to learn more about their relevance today. Get the List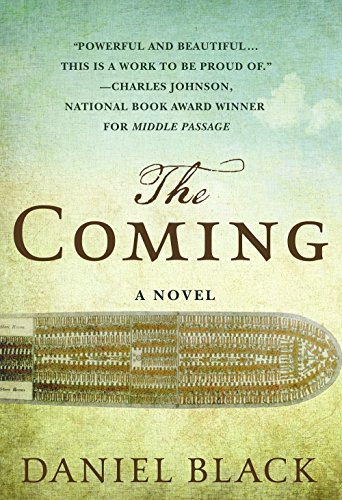 Lyrical, poetic, and hypnotizing, The Coming tells the story of a people's capture and sojourn from their homeland across the Middle Passage–a traumatic trip that exposed the strength and resolve of the African spirit. Extreme conditions produce extraordinary insight, and only after being stripped of everything do they discover the unspeakable beauty they once took for granted. This powerful, haunting novel will shake readers to their very souls.
Reading Lists for Children and Adults
Remember, we're being eliminated from public school curricula and libraries, so do your part. Educate a child (or an adult) today!
I love crosswords and usually do the Times puzzle most days. Then I found the Black Crossword.
Amanda Gorman has a newsletter.
Data from the Bureau of Labor Statistics show that Black men and women have endured double the unemployment rates of white men and women since at least 1954. U.S. policymakers must advocate for measures that remove barriers to hiring and ensure that Black workers have fair access to safe workplaces with equal pay where they are treated with dignity and respect, Tiffany N. Ford says. Read more
10 Best Black History Month Movies to Watch Right Now
Emancipation (2022) Apple+
The United States vs. Billie Holiday (2021) Hulu
The Woman King (2022) Netflix
more HERE
Total Page Visits: 53 - Today Page Visits: 2