We're back after illnesses, surgery, joint replacements, and other difficulties. Give us a few days to get back up to speed, please. I noticed that more and more emails are about spending money or turkey, neither of which interest me. Have a restful holiday season.

Kintsugi 11/21/21
Here's How To Make a Gross Cookie Sheet Look Brand New
By Grace Haynes
After months and years of use, cookie sheets can build up some seriously baked-on grime. When dish soap just won't do the trick for eradicating gunk, it's time for a stronger solution. The best part? It's incredibly easy—and the ingredients are probably already in your pantry. All you need is baking soda and hydrogen peroxide; the two combine to create a grime-fighting formula that will leave your cookie sheet looking brand-new. Read HERE.
Here's what SC doesn't want the public to know about firing squads and executions
BY CHIARA EISNER UPDATED NOVEMBER 20, 2021 6:21 PM
NEW FIRING SQUAD ORDERS SHOW WHAT AGENCY IS HIDING
South Carolina is the only state in the country whose primary — and only — method of execution is the electric chair, a device that has led to dozens of botched killings nationwide. All other states that once used the chair have switched to offering alternative methods first, like lethal injection, or have banned executions entirely. S.C. Supreme Court justices decided the situation was unacceptable in June. Until the state could ready the firing squad as an alternative to electrocution, no one could be executed, the court ordered. Since then, the Department of Corrections has been preparing the squad and the rules for how it will function. That work is still ongoing, said an agency spokesperson.
Read more at: https://www.myrtlebeachonline.com/news/local/crime/article254561947.html#storylink=cpy
Menu for Thanksgiving for 2
Baked, smothered turkey wings with gravy and cornbread dressing
Roasted sweet potatoes
Golden and red beets
Beet and/or collard greens
Cranberry sauce
Yeast rolls or cornbread
Some kind of desert
Recipes to follow. This is a menu with limited leftovers, for people who don't want to put on the holiday 10. If you don't eat dairy, substitute vegetable oil or margarine for butter. If you are vegan, don't eat the turkey wings or gravy or cornbread dressing.
The order of cooking. Make your dessert the day before. We use canned cranberry sauce because everyone wants something different. I like whole berry, others like jellied, and there are a few holdouts for orange-cranberry relish. Refrigerate it the day before.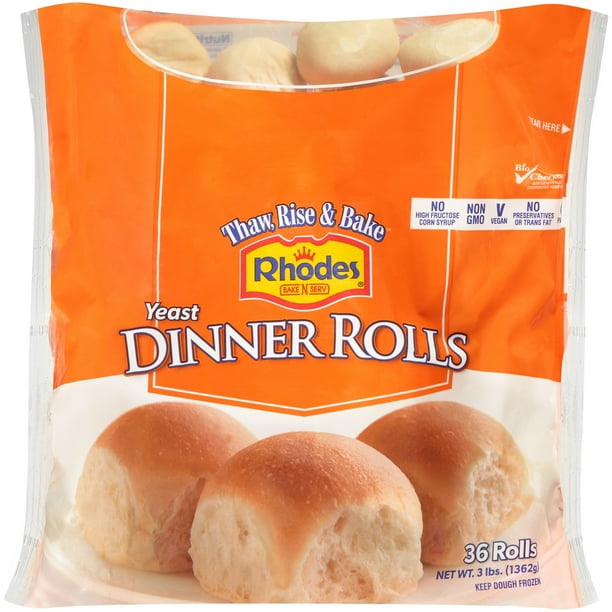 Buy Rhodes Bake and Serve yeast dinner rolls and prep them so they will thaw and rise while you are cooking. Start them early the same day, like around breakfast time or even earlier if you plan to eat early.
On Thanksgiving or whenever you are planning to eat this, start the sweet potatoes and beets, because they can roast for longer without being overcooked, plus you can put them on the lower shelf and push them toward the back. Then make your cornbread. Prep your wings while that is baking. Take out your cornbread and put your wings in the oven. Cook your greens while everything else is cooking. Make the gravy last using the drippings from the wings.
Turkey Wings
I allow 1-2 wings per person. Wash the wings and pat them dry with a paper towel. Spray cooking spray in the baking dish you plan to use. Arrange the wings skin side up. I cut off the 3rd joint to make gravy and just roast the drumette and the second joint. Sprinkle with garlic powder, paprika, poultry seasoning, and a little salt and pepper. You can use jerk seasoning instead, or add a bit of crushed red pepper for zing. Rub the seasonings all over the wings, and place them in the dish. Peel and thinly slice (not see-through, just not big chunks) a smallish white or yellow onion and arrange the pieces on top of the wings. If you like bell pepper, you can add some also. Drizzle with olive oil. Add a little bit of room temperature water to the dish. For my small baking dish, I use about 1/2 cup water or so, maybe a little more. Do NOT put the water on top of the wings, because it will rinse the seasonings off. (IF you are using a glass pan, try to put in enough water at the beginning so you don't risk killing your baking pan by adding water to it when it is already hot. It probably will crack if you do that, and there goes your dinner!) Cover tightly with foil. Roast at 350F for an hour, then check to see if the wings are done. If not, cover again and put back in for another 10-15 minutes.
Gravy
Use turkey stock made from the simmered wingtips, or buy an envelope of turkey gravy mix and just add water and your drippings. To make from scratch, take your stock and warm it in a saucepan while you are making a roux with oil and flour. Using a skillet, brown the flour in an equal amount of oil, stirring gently but constantly. The more flour you have, the more gravy you will have. You only need a few tablespoons, like 2-3, for 2 people. Do not leave it for a minute. If it scorches, throw it out and start over. When the roux is golden brown, add the warm stock and stir until it is incorporated and you have gravy. Add the drippings and let simmer while you do whatever is left to do. Season to taste.
Cornbread for dressing
While your oven is preheating, add 1/2 stick of butter to the skillet you plan to bake your cornbread in and place it in the oven. Let the butter melt and brown while the oven preheats. I use the following for a 6 inch cast iron skillet: 1/2 cup yellow or white cornmeal, 1/2 cup all-purpose flour, 1 egg, 1/4 cup sugar (optional for you but not for me), pinch baking soda, 1 1/2 teaspoon baking powder, pinch salt, and 1 cup whole fat buttermilk. I add about 1/2 teaspoon vanilla paste if I am using sugar. Mix together until all mixed in but don't overmix because you want tender cornbread, not overdeveloped gluten from the flour. Pour the browned butter from the skillet into the batter, stir, then pour it all into the hot skillet. Bake for about 30-40 minutes until it looks like cornbread should. If you don't know, then test it with a toothpick to see if it is baked all the way. Remove and let cool until you can work with it to make the dressing.
If you want to make cornbread instead of yeast rolls, just double everything and bake it in a larger cast iron skillet. I use a 10-inch skillet for 8-10 servings and use 1/3 for the dressing and the rest for eating.
Cornbread dressing
Take your cornbread and crumble it into a bowl. If you want to sneak a slice to eat, that's ok as long as it isn't a big slice. Add about as much celery as will fit in the cupped palm of your hand, the same amount of onion, and grated apple (1 small apple, like winesap or pink lady). Add a little bit of poultry seasoning (or equal amounts of sage, marjoram, rosemary, thyme and black pepper), about 1/2 stick cubed butter and 1 cup of chicken or vegetable broth. Mix thoroughly and place in a greased casserole dish. Bake at 350 for about 30 minutes or until it is golden brown and crispy but not burnt around the edges.
Sweet Potatoes (or Yams)
Wash and dry the potatoes thoroughly. Rub the skin with olive or vegetable oil, wrap tightly in foil, and put in the oven at 350F. Bake for at least an hour. The potatoes are sweeter than if boiled and are easy to serve by plumping them like baked white potatoes and topping them with butter, cinnamon, nutmeg, and a sprinkle of coarse sugar (like turbinado or brown). Allow 1 small potato per person or 1 large one for 2 people.
I recommend candied yams rather than baked ones if you have yams. Peel and slice the yams about 1 inch thick. Boil until cooked all the way through. Drain off the water, add butter, brown sugar, cinnamon, nutmeg and vanilla. Put the yams in a baking dish, cover tightly, and bake for about 30 minutes.
Beets
Scrub beets to get off all the dirt. Cut off and save the greens. Trim stray roots. Score them with the sharp tip of a knife. Rub them with olive oil, salt, and pepper (just a little bit). Wrap them in foil. Roast in the oven with the turkey at 350F for about an hour. Then open the package and let them roast a bit longer, like maybe 15-20 minutes. When they are done, you should be able to peel off the skin easily by holding a cooled beet with a paper towel in one hand while you wipe off the skin with the other. Watch out, they can stain you, your clothes, your counters, etc. Slice and serve warm or use in another dish. Allow 2 beets per person.
Beet Greens
Thoroughly wash any greens to remove dirt, grit, stray critters, etc. You can saute the greens in a bit of oil with garlic and onion, then add a few tablespoons of vegetable or chicken stock, put the lid on the pan, and steam them on low heat until tender.
What to Give Someone Who Doesn't Need Anything
movie or sports tickets
gift card for restaurant
homemade dessert
weather predictor
salt or pepper assortment
something from their alumni gift shop
bath or shower accessories
jelly beans in their favorite flavor
gift card to adult toy shop
something for their pet
hot chocolate bombs
bidet attachment
calendar with pictures of them/family/friends
fishing rod
coffee gift basket
learn to knit or crochet kit
mani/pedi gift card
fabulous fountain pen and ink
gardening gloves and tools
giftcard to local bookstore
ice cream from Blue Bell or Graeters
National Novel Writing Month began in 1999 as a daunting but straightforward challenge: to write 50,000 words of a novel in thirty days. Now, each year on November 1, hundreds of thousands of people around the world begin to write, determined to end the month with 50,000 words of a brand new novel. They enter the month as elementary school teachers, mechanics, or stay-at-home parents. They leave novelists.
NaNoWriMo officially became a nonprofit organization in 2006, and our programs support writing fluency and education. Our website hosts more than a million writers, serving as a social network with author profiles, personal project libraries, and writing buddies. NaNoWriMo tracks words for writers like Fitbit tracks steps, and hosts real-world writing events in cities from Mexico City, to Seoul, to Milwaukee with the help of 900+ volunteers in thousands of partnering libraries and community centers like… well, like nothing else.
NaNoWriMo is internet-famous. It's community-powered (hello, Wrimos!). It's hosted authors drafting novels like Water for Elephants, WOOL, and Fangirl. It's a teaching tool and curriculum taught in 5,920 classrooms, and NaNoWriMo's programs run year-round.
Whatever you thought NaNoWriMo is, it's more than that.
No-Shave November is a month-Iong journey during which participants forgo shaving in order to evoke conversation and raise cancer awareness. Learn more about how you can get involved and start getting hairy!
Republican Senators Haven't Represented a Majority of Voters Since 1996
By Ed Kilgore FEB. 25, 2021
Daily Kos Elections has come up with a chart displaying the percentage of the population represented by senators from each party since 1990, along with the percentage of Senate votes each party captured (displayed in three-cycle averages, since only one-third of the Senate is up for reelection every two years):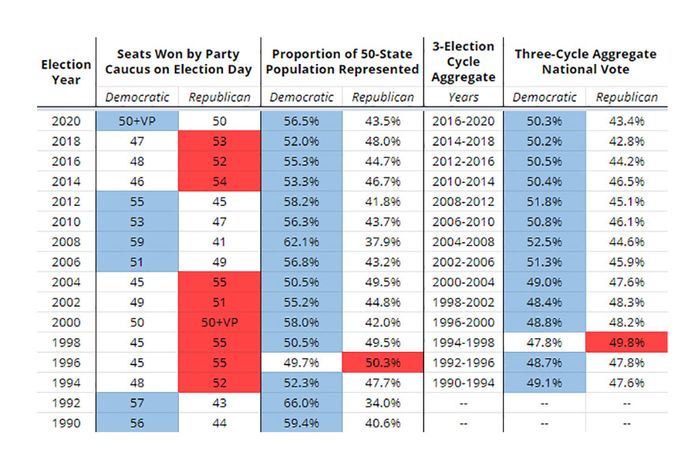 Republican senators haven't represented a majority of the U.S. population since 1996 and haven't together won a majority of Senate votes since 1998. Yet the GOP controlled the Senate from 1995 through 2007 (with a brief interregnum in 2001–02 after a party switch by Jim Jeffords) and again from 2015 until 2021.
As Ron Brownstein summarized it in the Atlantic just before the (2020) election: "The 47 Democratic senators represent almost 169 million people, while the 53 Republican senators represent about 158 million.
As the nation's growing racial and religious diversity limits the GOP's prospects, filling the courts with conservatives constitutes what the Princeton University historian Sean Wilentz calls "the right-wing firewall" against a country evolving electorally away from the party.
This dynamic suggests that the 2020s could reprise earlier conflicts in American history, when a Court majority nominated and confirmed by the dominant party of a previous era systematically blocked the agenda of a newly emerging political majority—with explosive consequences. Read more HERE.
Is It a Cold, the Flu or COVID-19?
Deborah Pike Olsen, AARP, Updated September 10, 2021
A quick comparison of telltale signs
There are no hard-and-fast rules about COVID-19 symptoms because the coronavirus tends to affect people differently. Here's what experts know now:
A sudden loss of smell or taste may be the first sign of COVID-19. This symptom seems to occur later and is less pronounced in those with the flu or a cold. However, some doctors are seeing this symptom less frequently in people who have the delta variant.

Flu symptoms tend to strike abruptly, whereas those associated with COVID-19 start out mild and gradually worsen.

People who have the flu may be more likely to experience nasal congestion and a productive cough than those with COVID-19. A cough associated with the coronavirus tends to be dry. People who have the delta variant, however, may be less likely to experience a cough.

Shortness of breath is common in people with the flu and COVID-19, but not in those with a cold.

Weakness is more common in people with COVID-19 versus the flu.

Nausea, vomiting and diarrhea are more common in COVID-19 patients than in those with the flu.
For more information, read HERE.
November is:
National Giving Day is November 30

Model Railroad Month
Aviation History Month
Child Safety and Protection Month
International Drum/Percussion Month
Lung Cancer Awareness Month
National Adopt a Senior Pet Month
National Adoption Awareness Month
National Candle Month
National Diabetes Awareness Month
National Epilepsy Awareness Month
National Family Caregivers Appreciation Month
National Healthy Skin Month
National Home Care and Hospice Month
National Inspirational Role Models Month
National Native American Heritage Month
National Scholarship Month
National Stomach Cancer Awareness Month
Pancreatic Cancer Awareness Month
Picture Book Month
Spinach & Squash Month
Sweet Potato Awareness Month
Veterans and Military Family Month
Worldwide Bereaved Siblings Month
from https://www.thespruce.com/special-days-and-observances-in-november-1448892#november-monthly-holidays-and-observances
Who Am I?
I am Kintsugi, a broken and oft repaired vessel. Kintsugi, also known as kintsukuroi, is the Japanese art of repairing broken pottery by mending the areas of breakage with lacquer dusted or mixed with powdered gold, silver, or platinum, a method similar to the maki-e technique. "An art form born from mottainai — the feeling of regret when something is wasted — and "mushin," the need to accept change: the cracks are seamed with lacquer resin and powdered gold, silver, or platinum, and often reference natural forms like waterfalls, rivers, or landscapes. This method transforms the artifact into something new, making it more rare, beautiful, and storied than the original," according to Andrea Mantovani. Read more HERE.
Total Page Visits: 29823 - Today Page Visits: 32