The Mercator projection exaggerates areas far from the equator.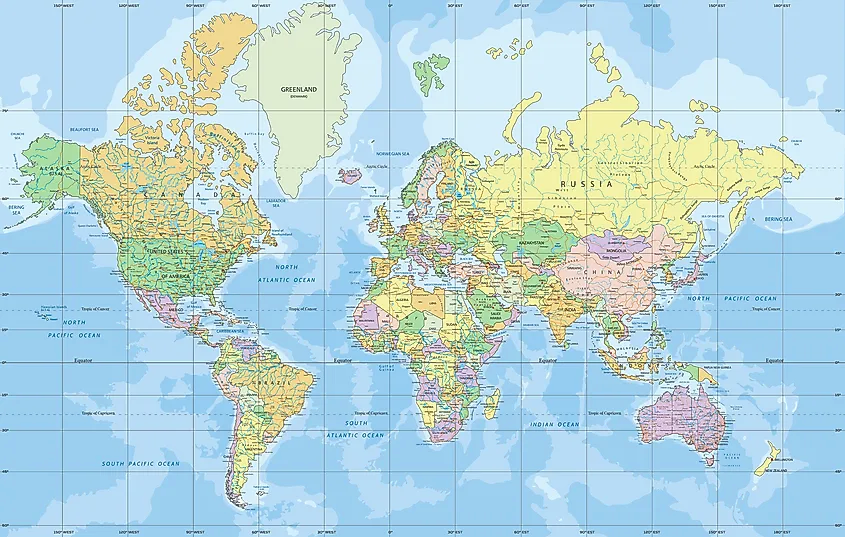 Examples of size distortion
Greenland appears the same size as Africa when in reality Africa's area is 14 times as large.
Alaska appears to be the same size as Australia, although Australia is actually 4.5 times as large.

Alaska also takes as much area on the map as Brazil, whereas Brazil's area is nearly 5 times that of Alaska.

Madagascar and Great Britain look about the same size, while Madagascar is actually more than twice as large as Great Britain.
Total Page Visits: 44 - Today Page Visits: 2